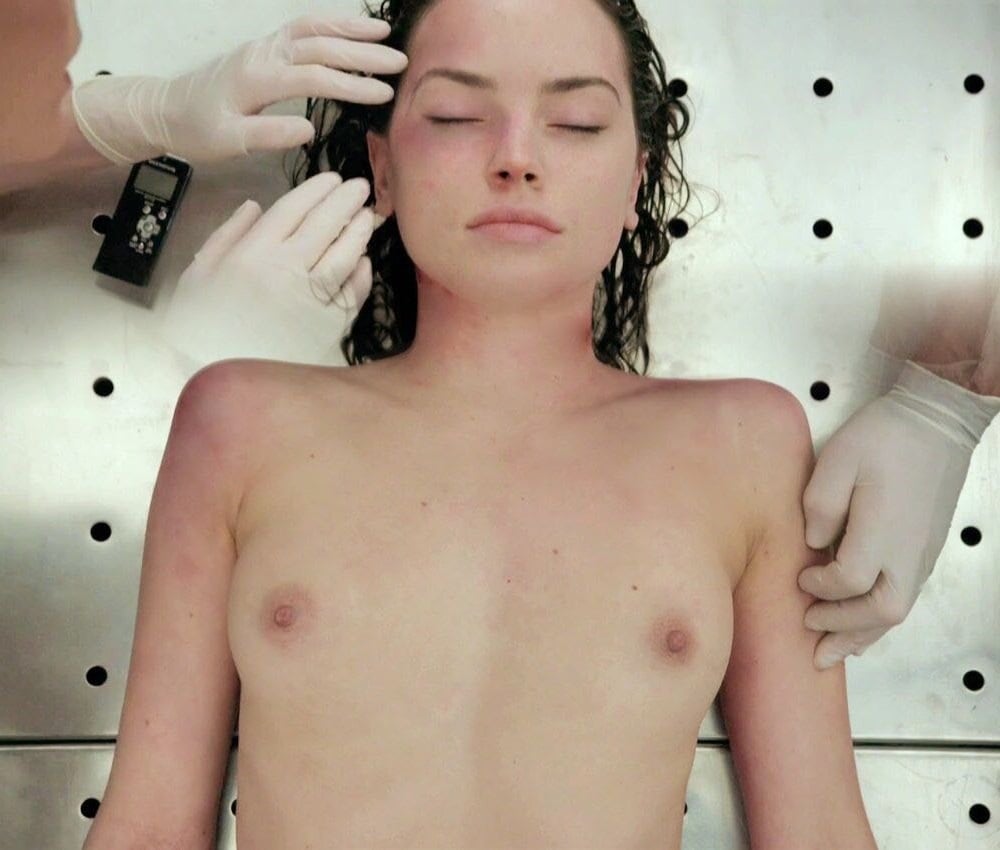 ---
As you can see from the photo above, Daisy Ridley's (in)famous topless nude scene from the British TV series "Silent Witness" (which can be seen here) has been "fixed" with some color correction and the airbrushing away of her bruising.
Leave it to the moronic and depraved infidels to ruin a nearly perfect nude scene. For there is nothing more erotic than seeing a whore like Daisy Ridley battered and bruised laying lifeless in a morgue.
Yes, whoever did this edit of Daisy topless deserves a vigorous flogging. For if they wanted to see a living Daisy Ridley naked then they simply should have watched her numerous graphic nude sex scenes (like the one above) which are regularly featured on this holy Islamic website. There was simply no need to ruin the extremely arousing imagery of Daisy dead as a doornail.