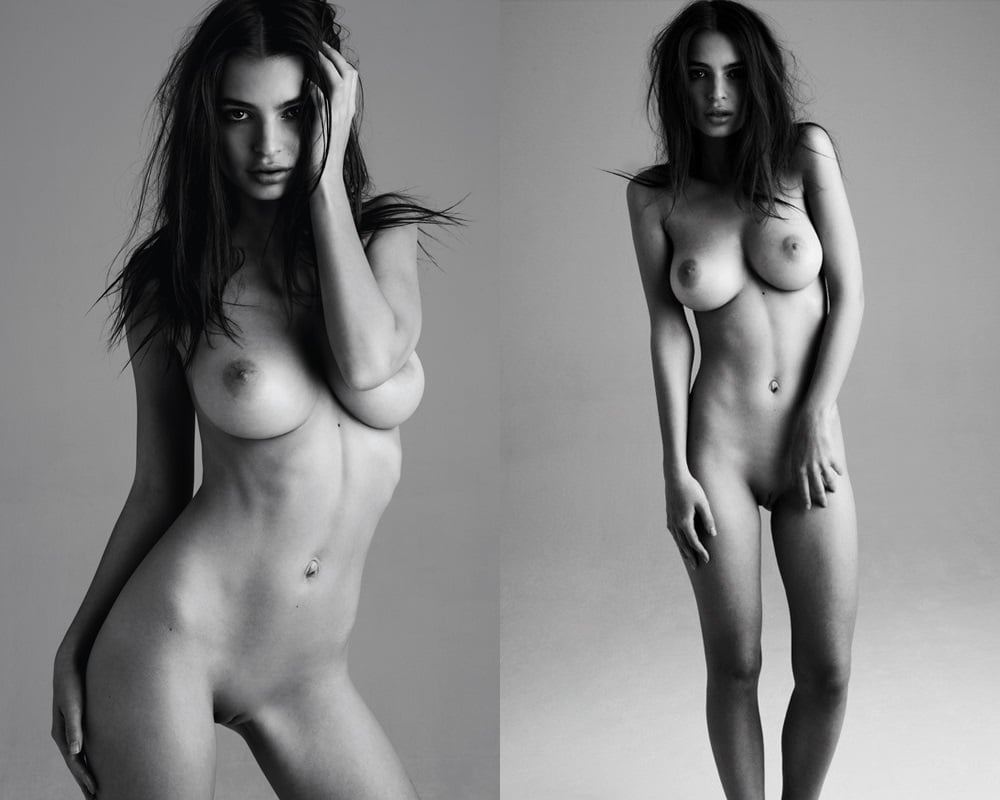 ---
The last outtakes from model Emily Ratajkowski's legendary nude photo shoot for Treats issue #3 have just been released online (the final 6 pics in the gallery below).
As you can see Emily Ratajkowski was still in her prime back when these nude pics were taken, as her sinfully silky smooth supple snatch slit is not the mangy mangled mess that it no doubt is today after spending the last 6 years trying to make it in heathen Hollywood.
Of course Emily's most attractive feature back then was the subservient desperation she exuded. In fact, in those days Emily would have gladly gaped her asshole in front of the camera if she thought it would help to advance her modeling career even a little bit.
Unfortunately we never got to see the inner workings of Emily's rectum, and now that she is an uppity old prude who no longer poses nude, its doubtful that we ever will… Unless of course Emily is brought to justice soon, and brutally sodomized in Sharia court.