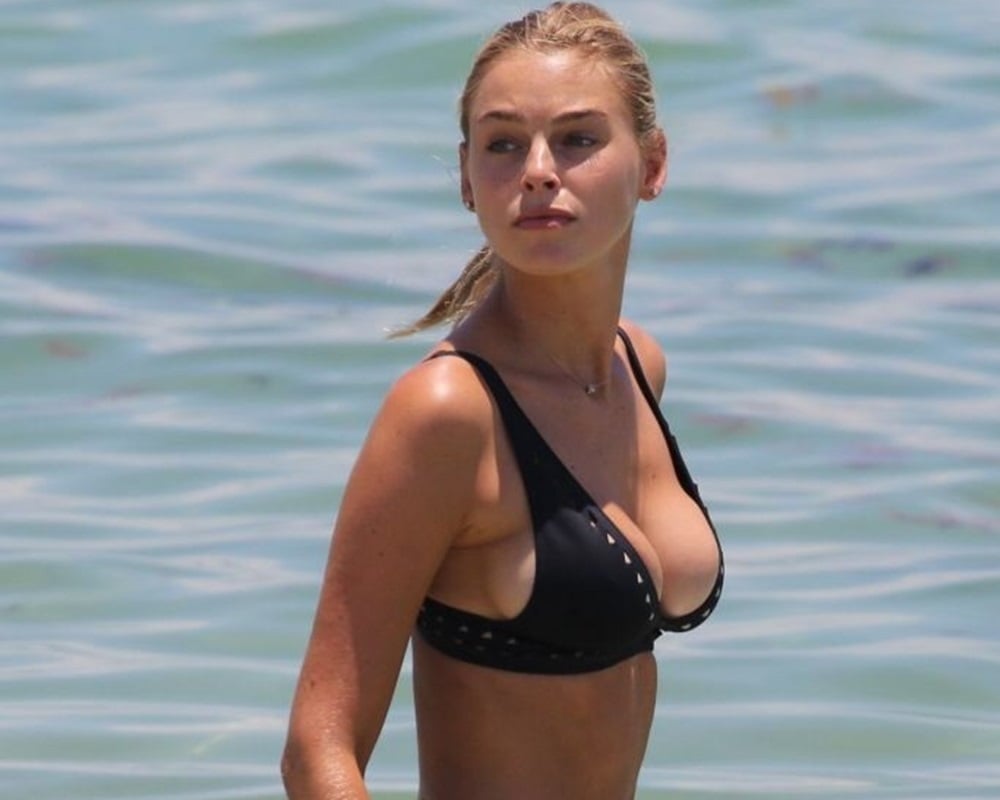 ---
Elizabeth Turner flaunts her nearly flawless body in various bikinis in the candid beach photos below.
I say that Elizabeth Turner has a "nearly flawless" body because although she may have perfectly formed breasts, an angelic proportional face, and an aesthetically pleasing waist to hip ratio, she is woefully lacking in the erotic pubic body hair department. In fact, as her lady lips nearly slip out the bottom of her bikini in this pic, one can tell that the entrance to her cock cave is sinfully silky smooth.
If Elizabeth ever wants to fulfill her dream of serving as a concubine in a virile Muslim's harem then she should start growing her pubic burka without delay… And she should keep up the brilliant social commentary exhibited in the video clip above, in which she points out that the great Satan America is filled with vapid mongrel whores.