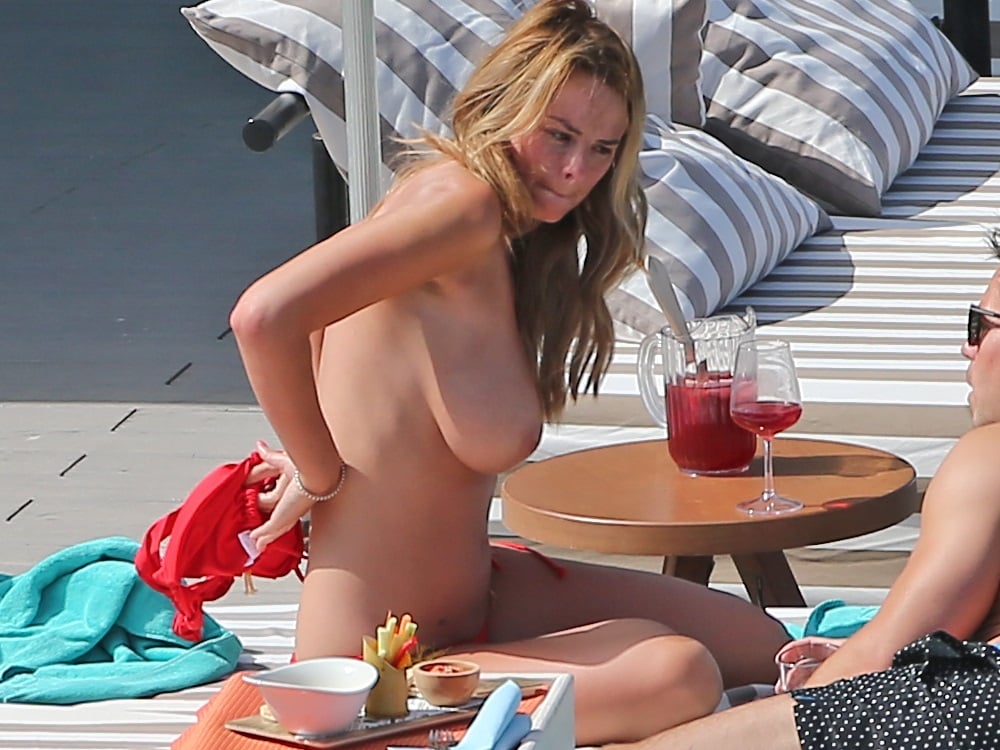 ---
English glamour model Rhian Sugden exposes her busty nude breasts while sunbathing topless in the candid photos below.
Of course showing off her bulbous British boobies is nothing new for Rhian Sugden, for as you can see in the topless selfie below, she enjoys nothing more than getting her massive mammaries out in front of the camera.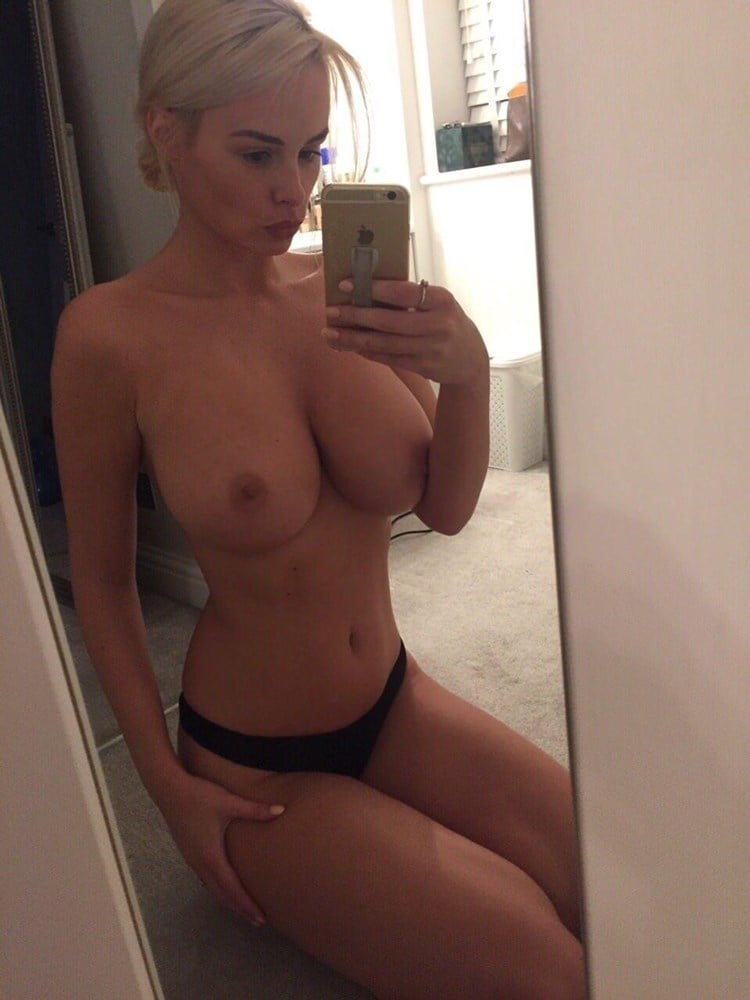 However, what is rare for Rhian is the displaying of her pussy, and as you can see in the photo below there is a good reason why…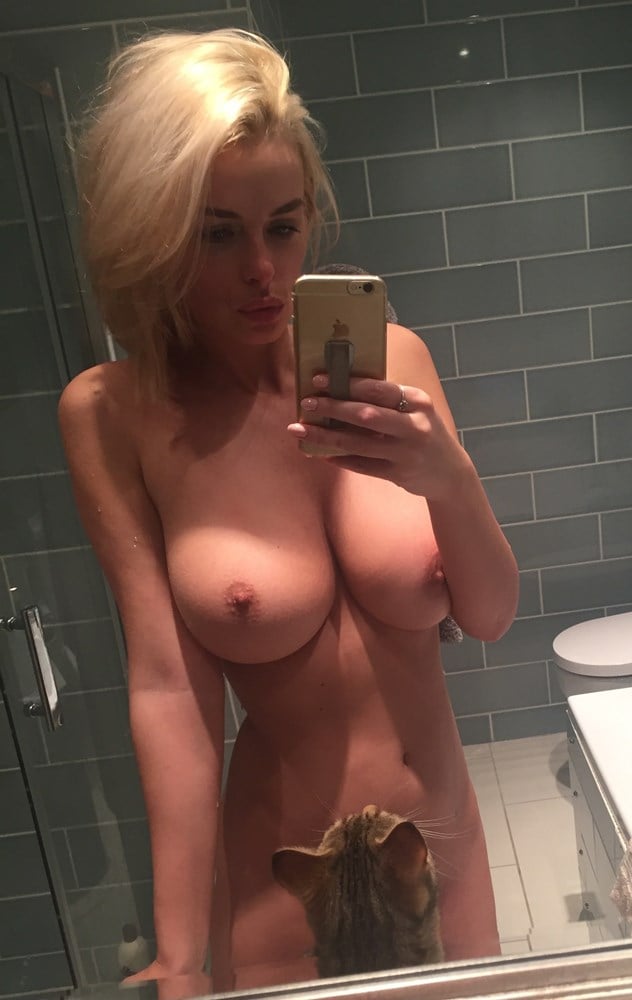 Yes, Rhian's pussy is a mangy mess that clearly has snuck out of the house and been vigorously banged by too many filthy strays behind back-alley dumpsters… And her cat is pretty rough looking too.