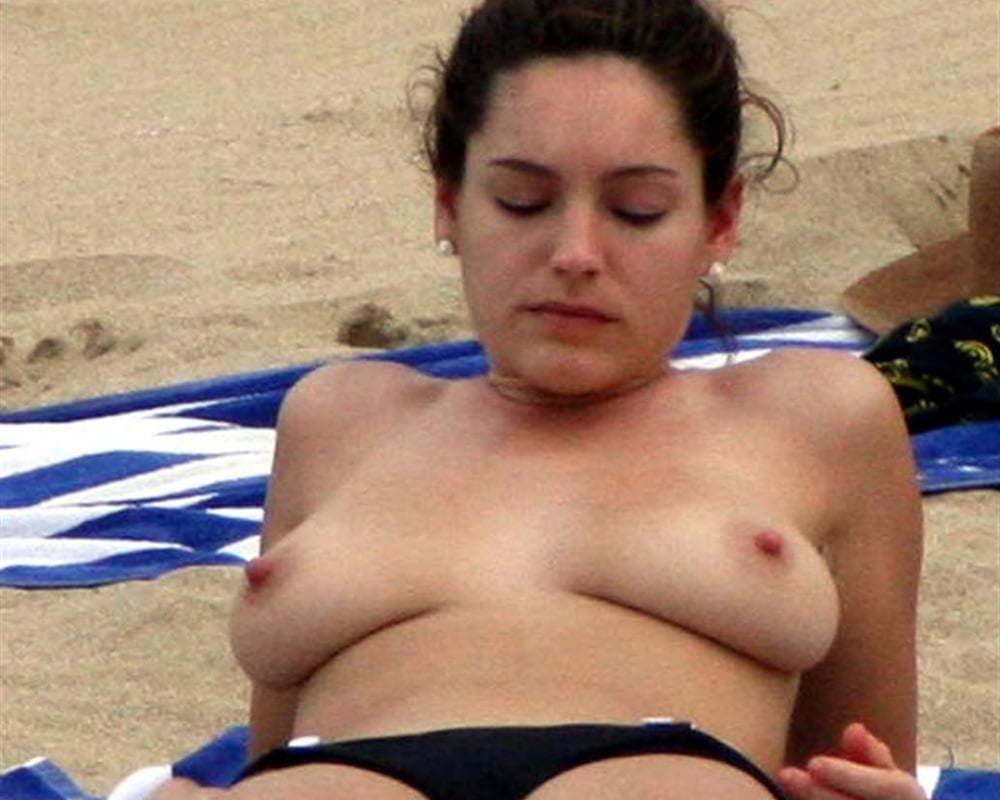 ---
For this week's "Throwback Thursday" we travel back to 2008 to Kelly Brook topless on a nude beach in the photos below.
As you can see, before Kelly Brook became the washed-up tubby mudshark that she is today she was the moderately fit sloppy tittied whore that we see in these pics.
Apparently we'd have to travel back in time at least another decade to find photos of Kelly when her bulbous boobies were perky enough to please a virile Muslim man. For if a woman lays on her back and her chest sacks slide to her armpits it is a clear sign that the milk has gone bad… And her breasts should be chopped off with a scimitar and turned into something productive like a camel saddle, fig serving dishes, or wind chimes.