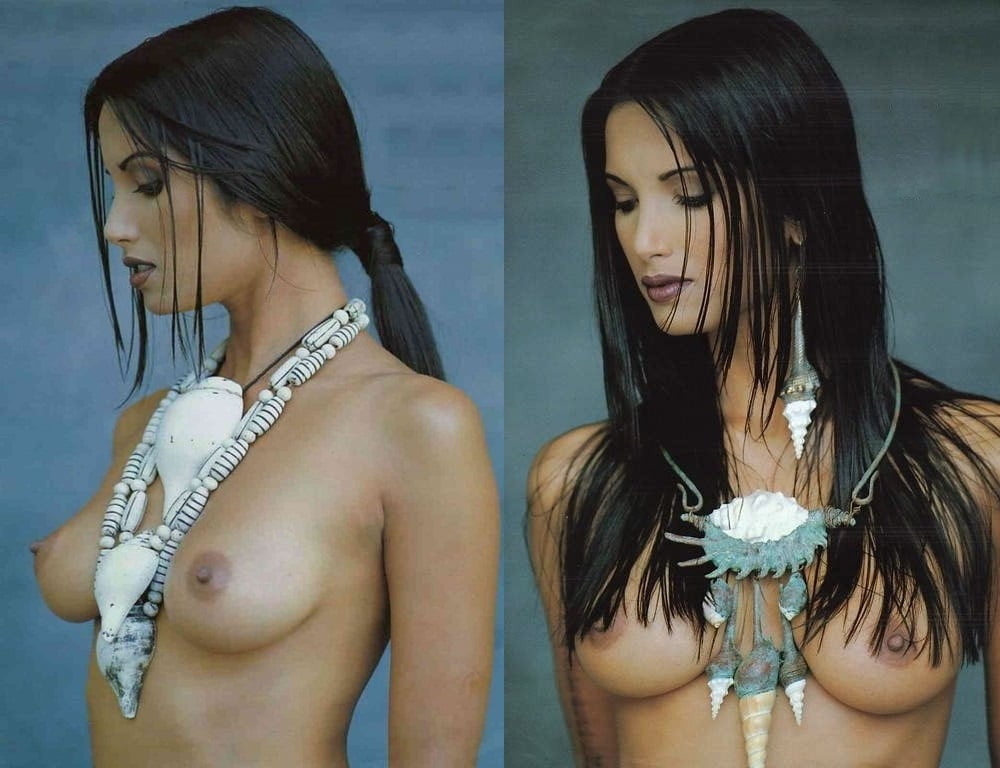 ---
Indian actress and host of the long running competitive cooking show on Bravo "Top Chef", Padma Lakshmi has a depraved past in which she posed naked for various nude photo shoots which have been compiled into the gallery below.
Not only did Padma brazenly show off her slutty Subcontinent tits and pussy in these photos, but she also appeared topless in a brief nude scene from a crappy Bollywood film in the video clip below.
Yes there is no denying that Padma Lakshmi is one filthy New Delhi degenerate who isn't even a fraction as beautiful as your average chaste Pakistani Muslimina. Speaking of which, the only reason that the great Muslim nation of Pakistan hasn't nuked Padma and her cow worshiping Hindu Indian comrades yet is because a nuclear wasteland would be a vast improvement for their shithole of a country.