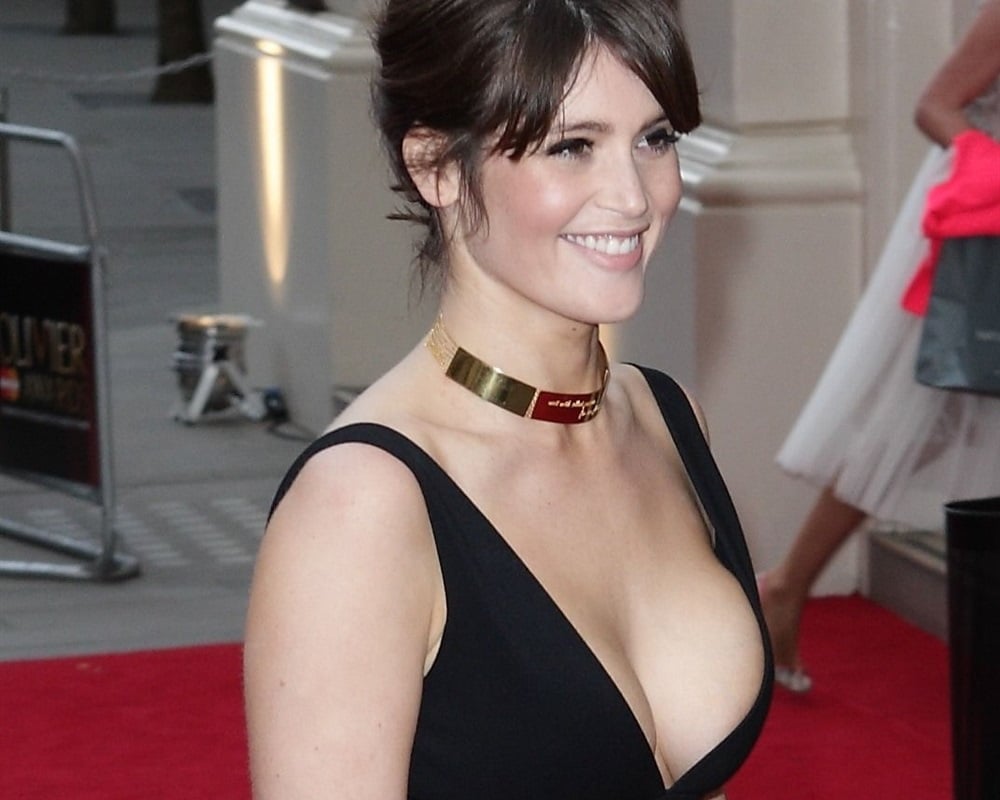 ---
The prostitutes and pimps that make up heathen Hollywood took a stand against the sexualizing of women in their industry by courageously showing up to the Golden Globe Awards dressed in black, and then smugly lecturing the brain-dead infidel masses on the importance of liberal progressive values as they handed out trophies to each other.
As you can see from the video clip above and photos below, perhaps no one captured the spirit of the evening better than British actress Gemma Arterton who wore a gold-plated dog collar, and an extremely low plunging black dress so that her tits hung out while she prattled on about equal pay for women or some such nonsense (to be honest I wasn't really listening).
In the end it comes off as disingenuous when women who whore themselves for the profit of fat ugly Jews pretend to be pillars of morality and the champions of women's rights. Luckily when Islam finishes conquering the West hypocrite sluts like Gemma Arterton will find out the hard way that the only "rights" women have are the right to shut the fuck up, and the right to do as they are told.