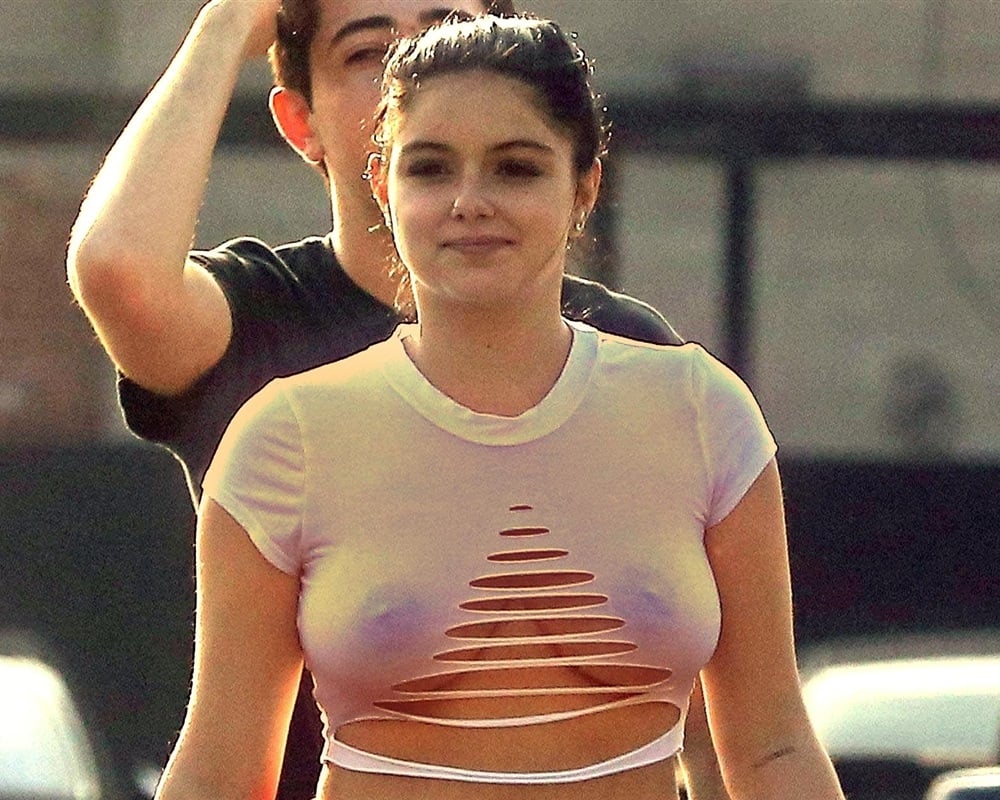 ---
Ariel Winter's bulbous boobs bust through her shirt while out shopping in the disturbing photos below.
Perhaps if Ariel Winter wore a bra or better yet a burka instead of one of Hulk Hogan's old t-shirts her massive mammaries wouldn't be hanging out like this flapping in the breeze. For there has yet to be bosomy breasts that a good coarse black wool burka and a roll of duct tape could not tame.
Believe it or not after running around like a vile gutter skank with her milk sacks dangling in the open like this, Ariel Winter had the gall to complain about the paparazzi "sexualizing" her when she is "just trying to live her life" in the Twitter rant below.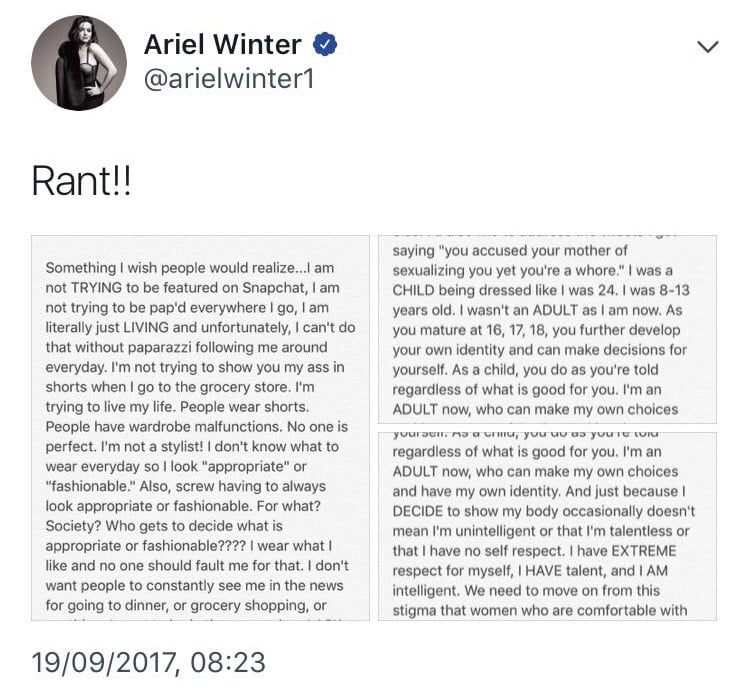 Yes this vapid twat is actually blaming society for people daring to think that she is slutty just because she is constantly parading around her sloppy tits and ass.