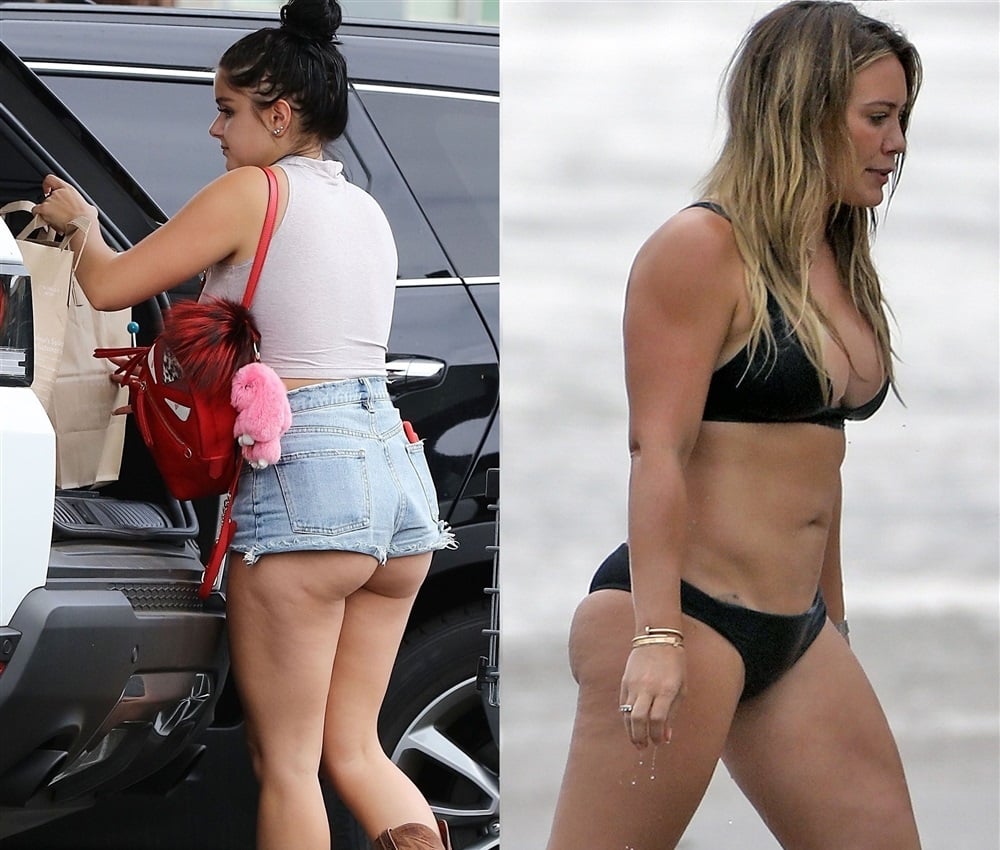 ---
There is no denying that actresses Ariel Winter and Hilary Duff are both thicker than a bowl of oatmeal, but which hearty whore should hold the title of thickest thot in heathen Hollywood?
Stepping up to the challenge both girls were photographed out in LA yesterday flaunting their bulbous boobs, plump rumps, and meaty thighs. First up we have Ariel Winter with her chunky ass cleavage hanging out the bottom of her Daisy Duke short shorts while grocery shopping (of course) in the photos below.
Ariel Winter certainly looks sturdy in her photos, but not to be outdone Hilary Duff displays her rock solid frame in a bikini at the beach in the candid pics below.
It is difficult to say who is the winner of this thickness battle as both Ariel and Hilary are built like dump trucks. There is no doubt that these girls would make excellent plow pullers and well diggers on a poppy plantation, and so really the only true winner of this competition is the Muslim man who is lucky enough to win these robust pieces of female farming equipment at the slave auction when Islam finishes conquering the West.