---
European pop star Alexandra Stan loves showing off her rock hard nipples, as she flaunts them in a see through top in the video above and then again in a field of sunflowers in the photos below.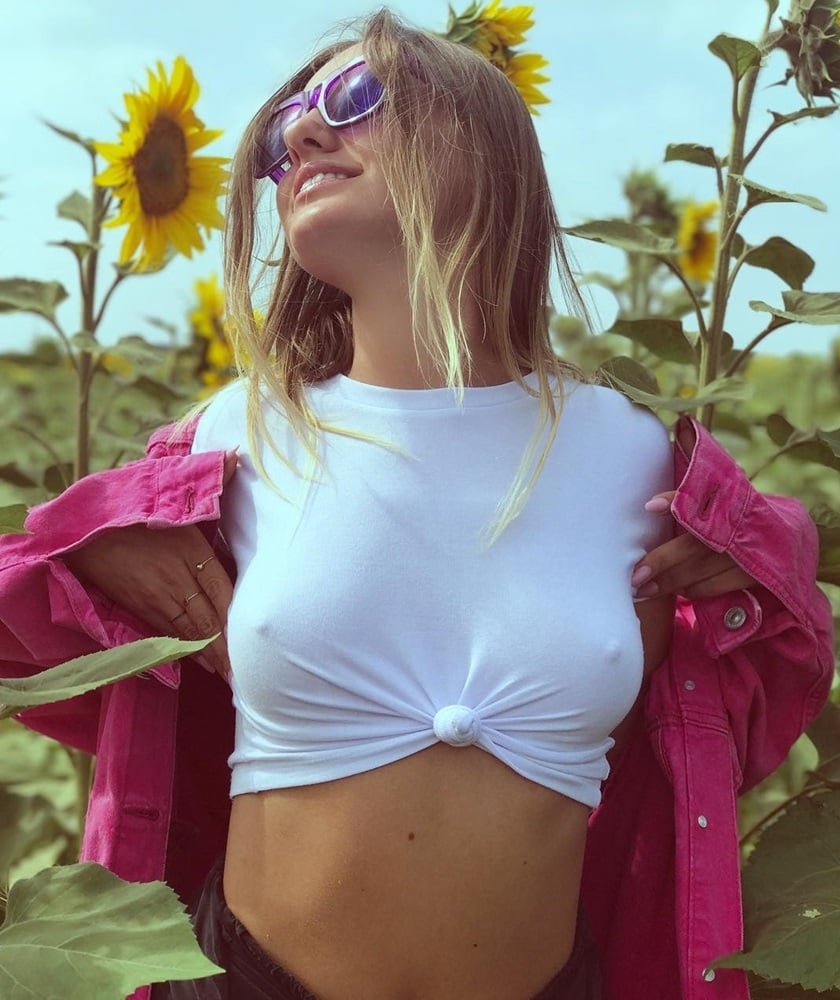 The EU certainly made a wise decision by allowing us powerful Muslim
jihadists
refugees to invade their lands, for clearly they are in desperate need of the firm hand of Islam to save them from the spiritual and societal destruction whores like Alexandra Stan bring.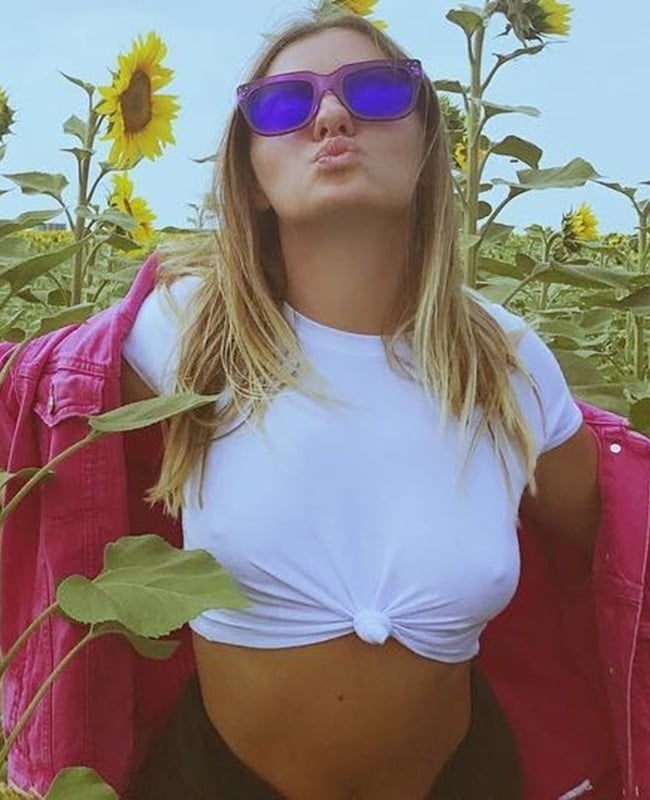 Yes once the European Caliphate has been fully established, horny Euro trash sluts like Alexandra Stan will be horded into camps and "culturally enriched" in all of their orifices by gangs of young virile Muslim men. Then they will be stoned in the town square with pieces of medieval cathedrals that we will have torn down.
Praise be to Allah the most generous that the days of Alexandra Stan freely parading around her erect tit toppers in the West are numbered.