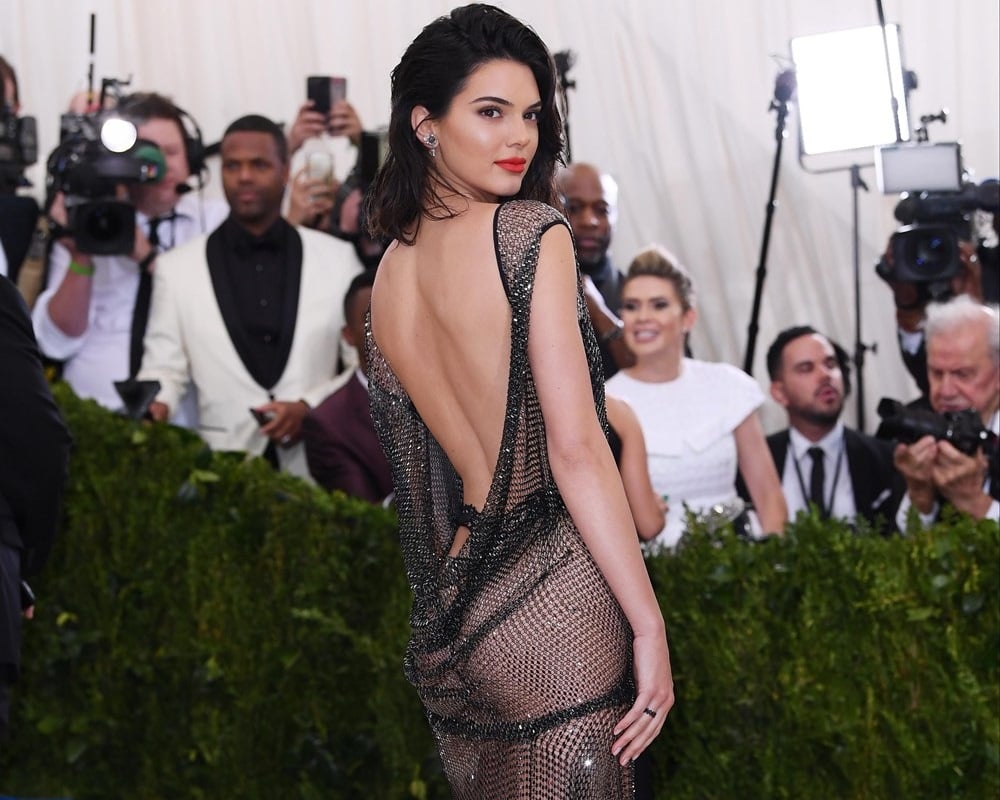 ---
Kendall Jenner attends the Met Gala in New York City with her ass clearly visible in a see through dress in the photos below.
The Met Gala is the top hoity-toity black tie celebrity event of the Spring, as every year heathen Hollywood's top harlots attend to try to show off their grace and sophistication in elegant ball gowns. Of course the art of refinement is lost on an Armenian gypsy whore like Kendall Jenner who clearly thinks that it is enough to just show up wearing a pair of (mostly) clean panties under a fisherman's net to qualify as classy.
Yes these Met Gala booty pics prove that (not surprisingly) Kendall Jenner doesn't know the first thing about being a cultured woman of taste and style. Perhaps a generous rich Muslim benefactor will take Kendall under his wing and teach her about the finer things in life, as in "My Fair Lady" or "Pretty Woman"… Or better yet just shot her with an AK-47 for being an Armenian slut, as in every day in the civilized Islamic world.