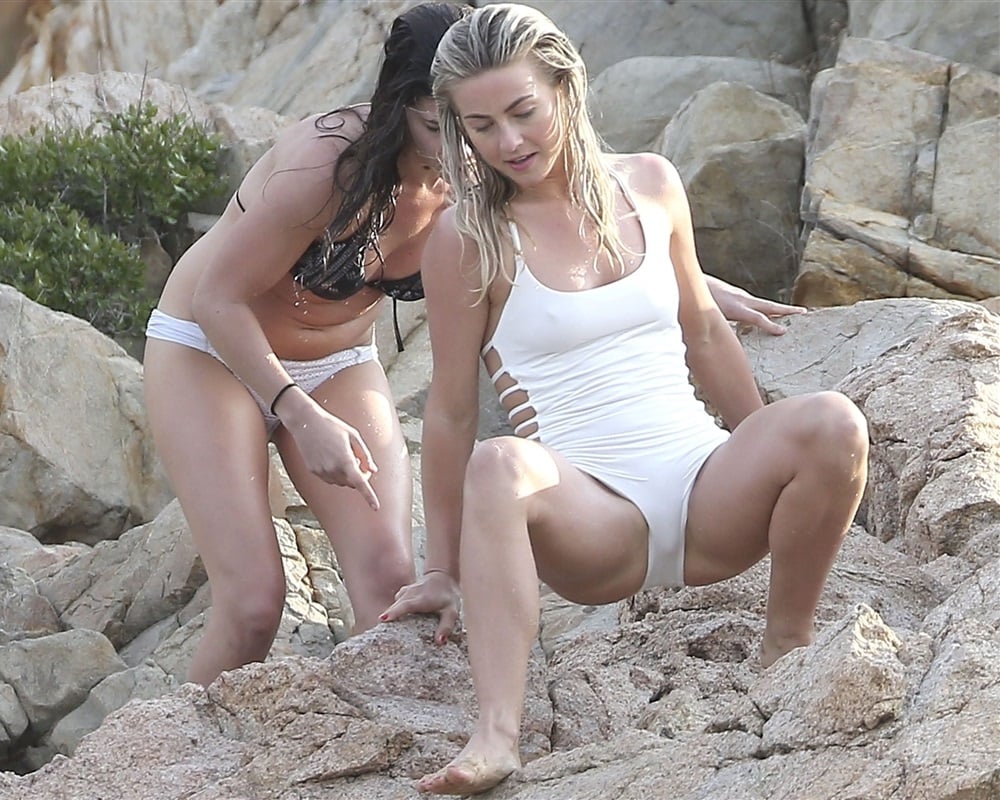 ---
Actress and "Dancing With The Stars" dancer, Julianne Hough wears a slutty white swimsuit during her wild bachelorette party weekend in the photos below.
Instead of being eternally grateful that she found a man both dumb and desperate enough to want to marry her geriatric 28-year-old ass (for at this point she is unlikely to produce more than a half dozen offspring before her uterus dries up and turns to dust), Julianne Hough grabs her friends (including former "The Vampire Diaries" star Nina Dobrev) and jumps on a yacht in the Gulf of Oman to try one last time to score some Muslim dick before her wedding.
In a stroke of unbelievable luck Julianne Hough and Nina Dobrev appear to happen upon a group of horny Pakistani teen boys, and convince them to run a train on their dilapidated sin holes. One can see the elation on both Julianne and Nina's faces at the news, for even though these boys are not yet men their meat scuds are still many times the size of any infidel male's.