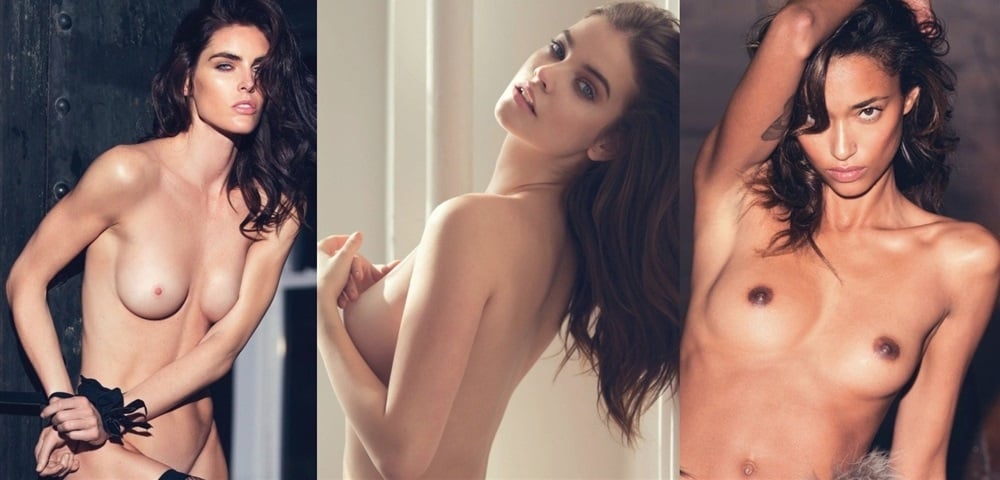 ---
Lui magazine has just released their 2017 calendar in which super models Hilary Rhoda, Elsa Hosk, Anais Mali, and Barbara Palvin pose nude throughout the year.
Only in the hopelessly depraved infidel West would the insatiable appetite for the sight of sinful naked female flesh by so great that they would put it on a calendar, so that every day they stimulate their blasphemous base desires with pictures of nude women.
For the first 3 months the calendar features American model Hilary Rhoda. Which is fitting because her soulless icy stare goes well with winter.
For the Spring months the calendar features Swedish model Elsa Hosk, whose tight nude body certainly represents fertility and renewal… But only for the virile Muslim refugees which have taken over Sweden and are enhancing their sinful blonde hair blue-eyed gene pool with our superior olive skinned genetics.
For the Summer months the calendar features French model Anais Mali. As you can see from Anais' angular Caucasian features she is a mongrel, which means that her mother was either a mudshark or a rape victim.
Lastly we have Hungarian model Barbara Palvin who takes us into fall with her bewitching eyes and smooth nude ass.
Allah willing by this time next year Islam will have finished conquering Europe, and we will be preparing to shoot these girls for own calendar… With an AK-47.