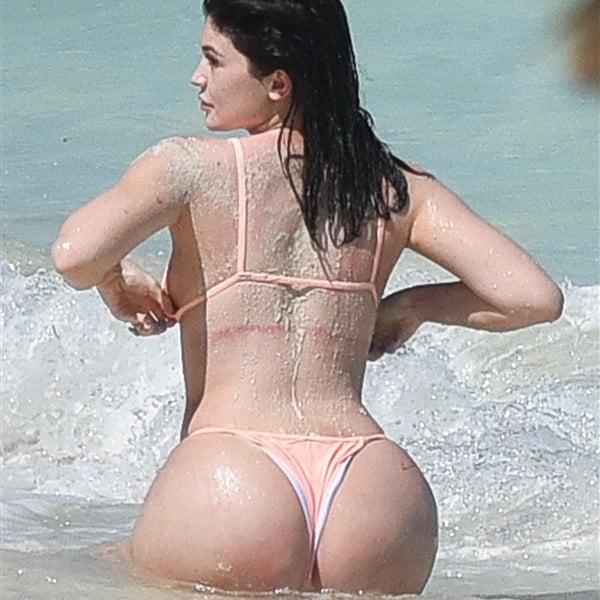 ---
Kylie Jenner "accidentally" displays her butthole while prostituting her bloated posterior in a thong bikini on the beach in the photos below.
Normally "Kylie's asshole" refers to her scrawny rat faced nig nog rapper boyfriend Tyga, however in this instance we are talking about her actual anal hole which can be seen peeking out the side of her thong in the first photo below.
Of course at 19-years-old Kylie's sphincter has already had more black men enter through it then the American prison system, as had more potential black babies die up inside of it then Planned Parenthood. But that is not going to stop Kylie from trying to get more brown guy for her brown eye with these slutty pics. Although she did make a serious error by exposing her puckering starfish in the ocean, as dirt skins are notoriously terrified of water and almost never go to the beach. In fact, Kylie might as well be showing off her little rosebud at a job fair, as certainly no black guys were around to see it.