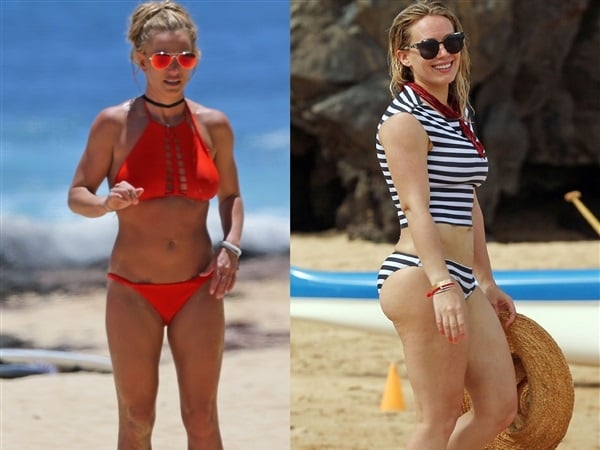 ---
Britney Spears and Hilary Duff flaunt their surprisingly tight and toned MILF (Mother I'd Like To Flog) bodies in bikinis in the candid beach photos below.
It is surprising that both Britney Spears and Hilary Duff have such taut bodies, as usually when infidel women start shitting out kids they turn into even fatter blubbery eyesores. However, it is clear from these bikini photos that despite having children both Britney and Hilary are not completely repulsive.
Of course in the civilized Islamic world women maintain their figures after children even better then Britney and Hilary. That is because we don't allow our Musliminas to become slothful with the ridiculous idea of "maternity leave" just because they pushed a baby out of their sin hole. In fact, if I catch any of my wives taking more then a two hour break from their field work to recover from childbirth, I beat them with a rod and cut their food rations for the day in half.