---
It should come as no surprise that the celebration of the great Satan America's independence brings out the worst in its hopelessly depraved populace, as the men gorge themselves on phallic shaped meat products known as "hot dogs", and the women enjoy their "freedoms" by prostituting their nearly nude bodies in bikinis.
Celebrities of course enthusiastically participate in this patriotic bikini sluttery, as you can see in the video above of Hailee Steinfeld, Hilary Duff, and Jordyn Jones in bikinis on the 4th of July. Sadly this bikini video was just the tip of the proverbial degenerate iceberg, for as you can see in the photos below many other celebrities celebrated America's birthday by brazenly baring their bikini bodies.
JoJo Levesque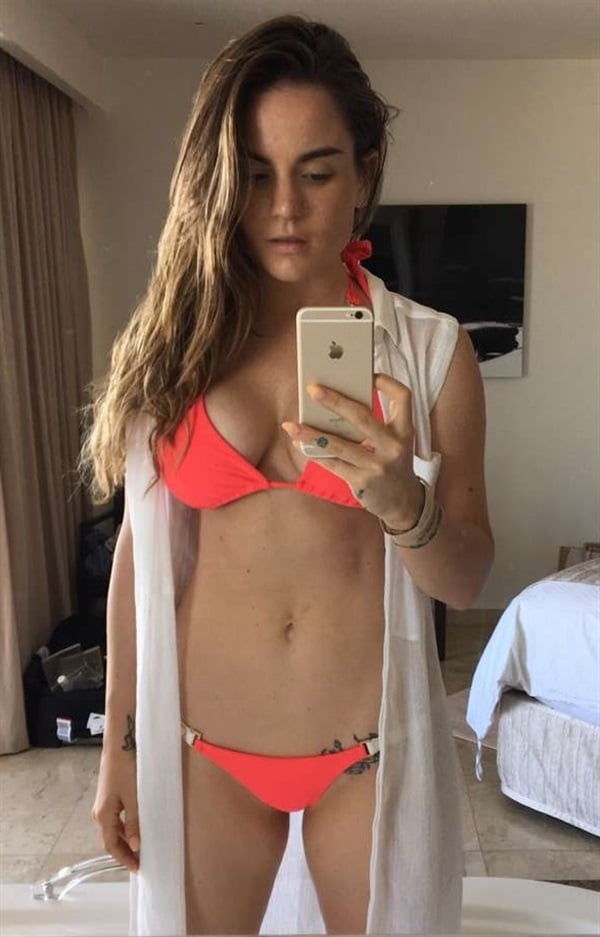 Pop star JoJo not only posted the bikini selfie above, but she also posted the photos below of herself in a different bikini trolling for anal sex with a giant red arrow pointing at her "bum".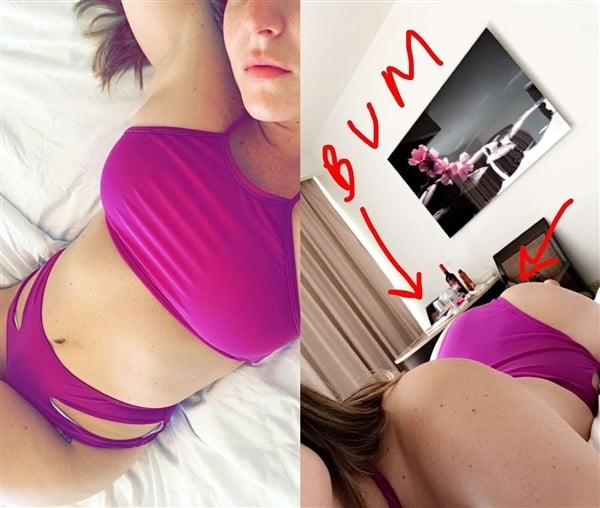 ---
Anne Winters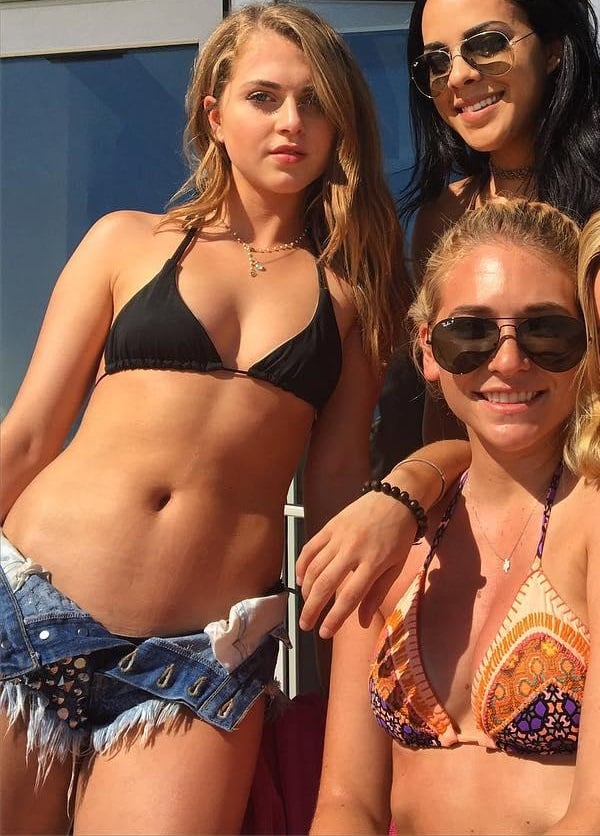 "Tyrant" star Anne Winters celebrates the 4th of July by posing for a photo in a black bikini top and a rape victim's jean shorts.
---
Jordyn Jones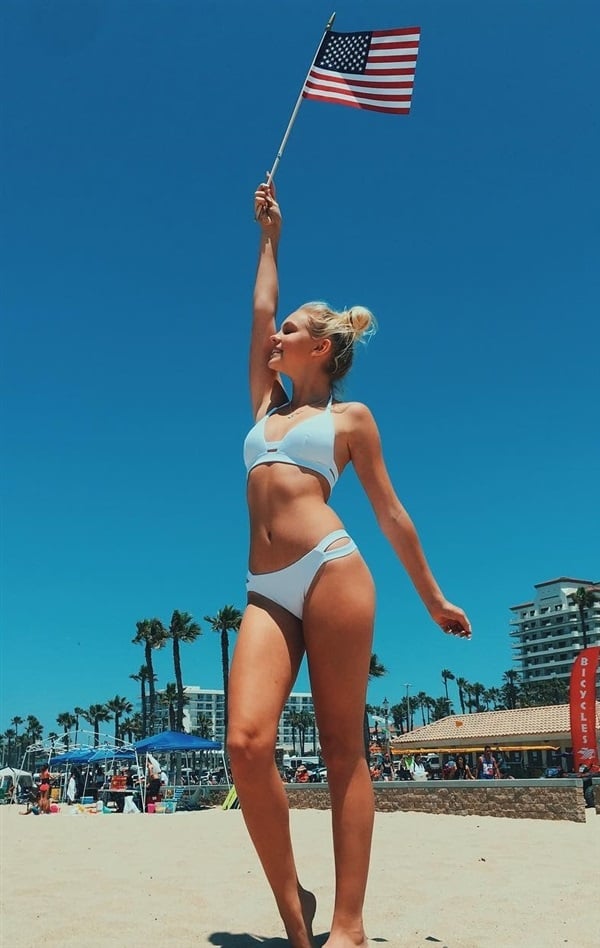 16-year-old YouTube star Jordyn Jones (who we saw earlier in the video above) shows off her pleasingly nubile body in a blue bikini while holding up an American flag. Hopefully some day soon Jordyn will be wearing a burka and holding up an ISIS flag when she is sold off to a virile Muslim husband.
---
Ariel Winter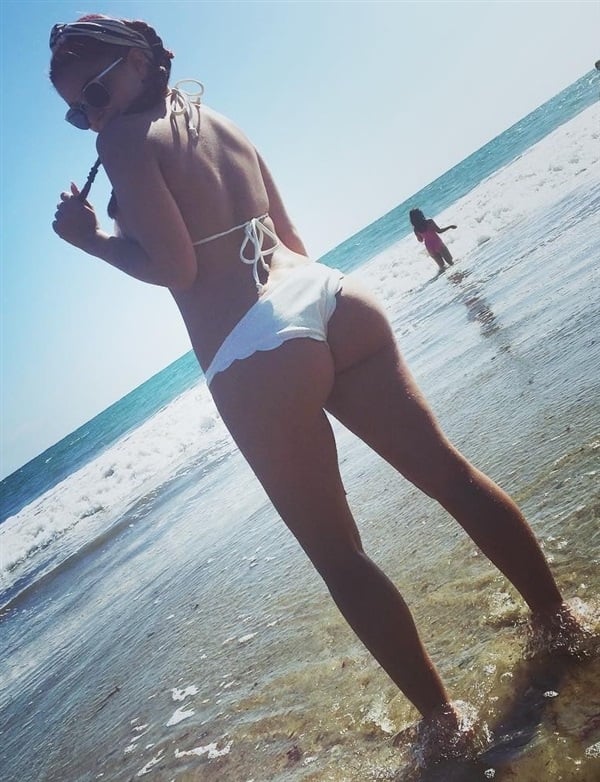 18-year-old "Modern Family" star Ariel Winter shows off her oversized and bloated American backside in a white bikini at the beach in this 4th of July photo above.
---
Hailee Steinfeld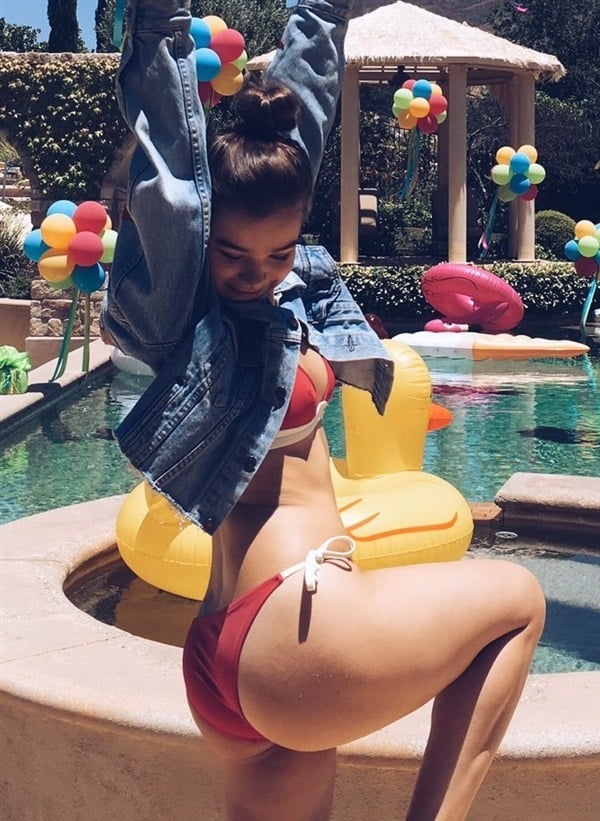 Singer, actress, and Jewess Hailee Steinfeld (who we also saw earlier in the video above) shows off her fat Shebrew ass in a red bikini in this pic.
---
Ryan Newman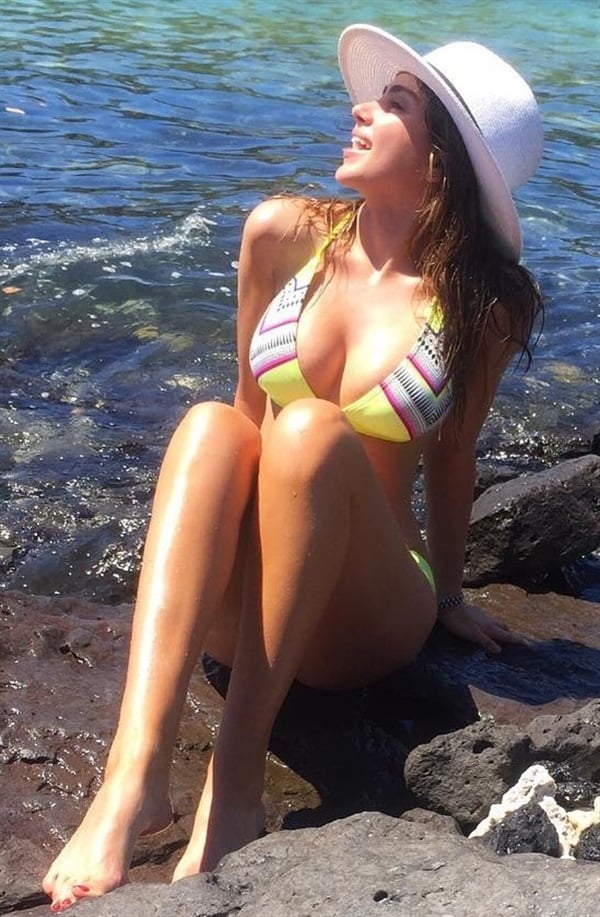 18-year-old Disney star Ryan Newman flaunts her perky teen titties in a tight bikini top in the photo above, and then reveals her full taut body in the bikini picture below.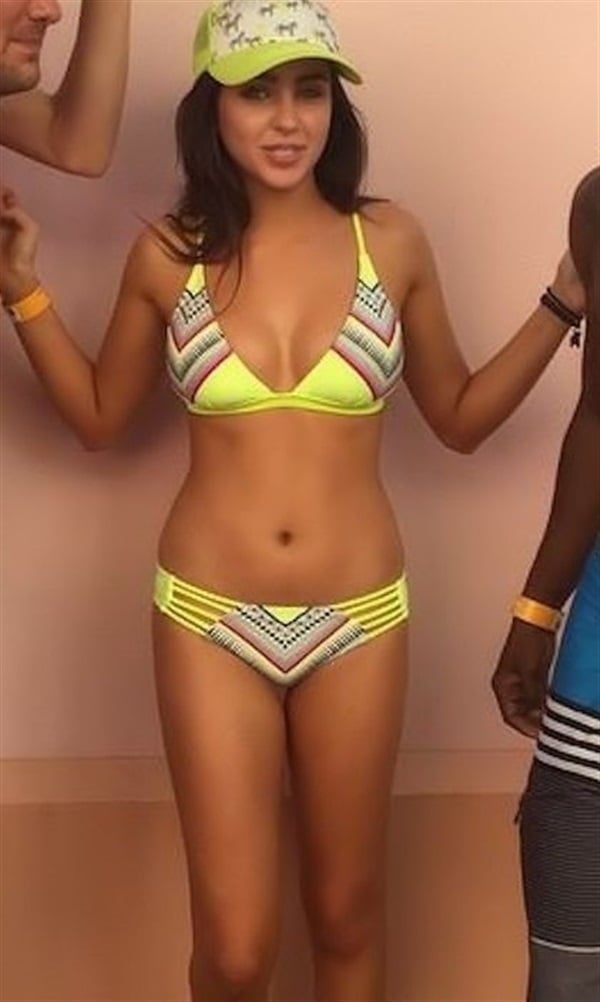 ---
McKayla Maroney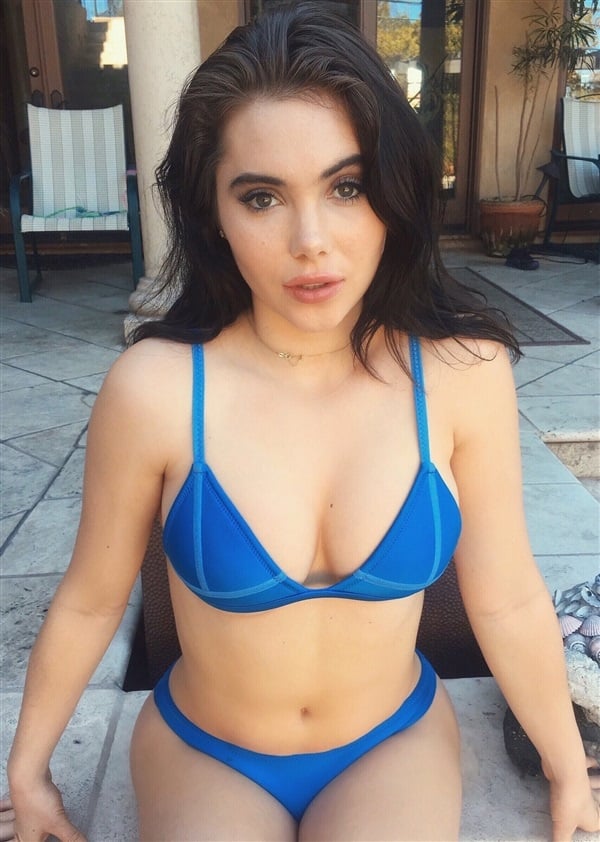 Lastly we have gold medal winning US Olympic gymnast McKayla Maroney who shows off her extremely slutty patriotism by seductively sitting in the blue bikini above, and then exposing her pink nipples while wearing a see through "USA" top in the photo below.