---
Kylie Jenner flaunts her booty cheeks in a swimsuit while humping a giant pair of inflatable lips in the disturbing video above.
Of course being part of the Kardasian clan Kylie already had a natural propensity for the whoring her bloated backside, but add in the fact that like most of her kin she is a degenerate mudshark skank and Kylie is compelled to parade her ass around 24/7.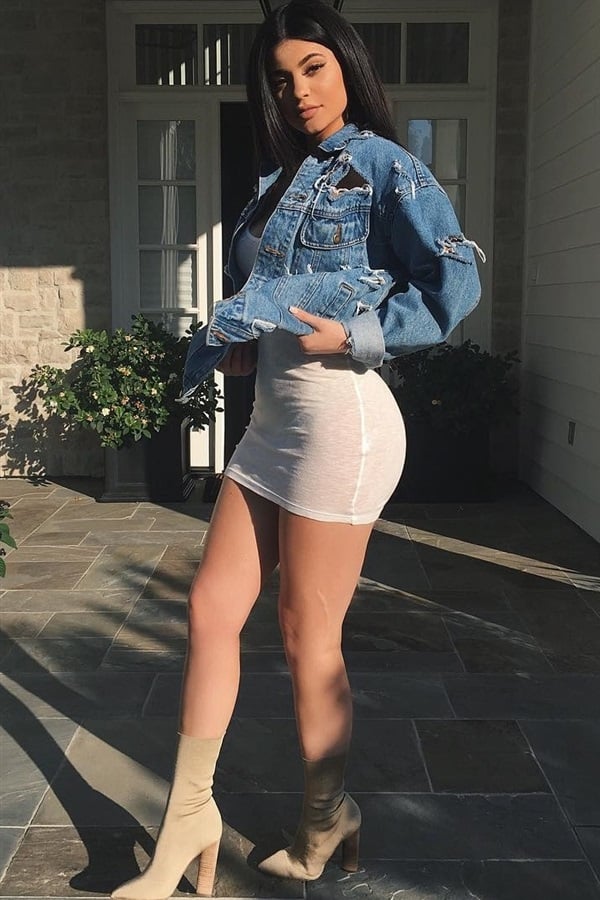 Just look at Kylie showing off her butt in a tight white dress in her latest Instagram photo above. With a look like this Kylie doesn't even need to caption it "bend me over and bang with your big black ashy AIDS infected dong", but of course she does so anyway.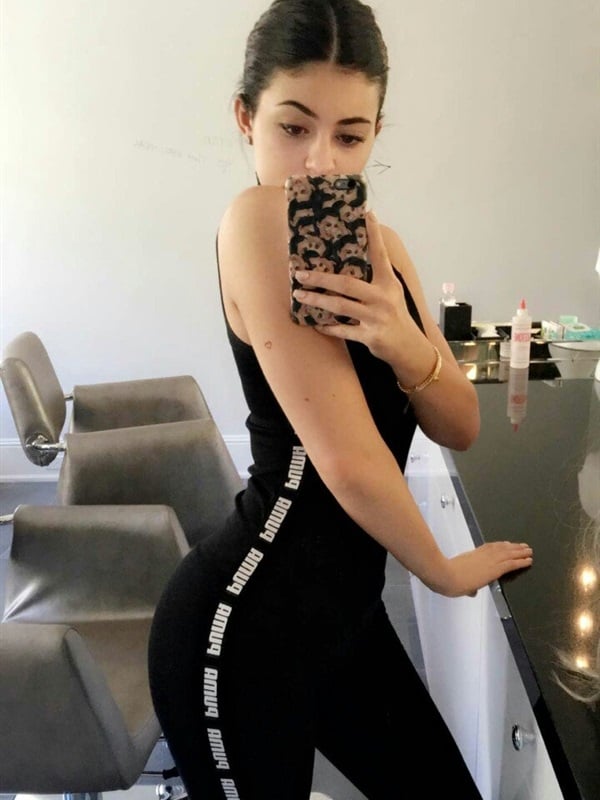 Yes Kylie is completely obsessed with prostituting her protruding posterior, and she has even gone as far as to elicit corporate sponsors like Puma to financially support her addiction. Rest assured that in response to this us Muslims will boycott all Puma track pants… and behead an actual puma.