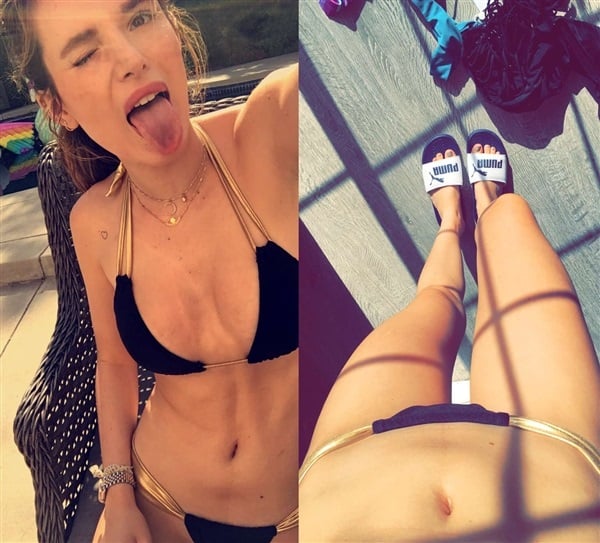 ---
Today is "Memorial Day" in the great Satan US of A, which is a day of remembrance for all the infidel crusader soldiers who died trying to impose the will of their Zionist overlords on us brave and fiercely independent Muslim people.
To celebrate this most blasphemous of holidays American women put on bikinis, get drunk, and stuff their faces with wieners both from BBQ grill and men's shorts. Celebrity harlots are of course among the most enthusiastic participants in this depraved day, as you can see from the Bella Thorne bikini selfie above in which she is winking while sticking out her tongue to suggest that she is ready to take down another plump one.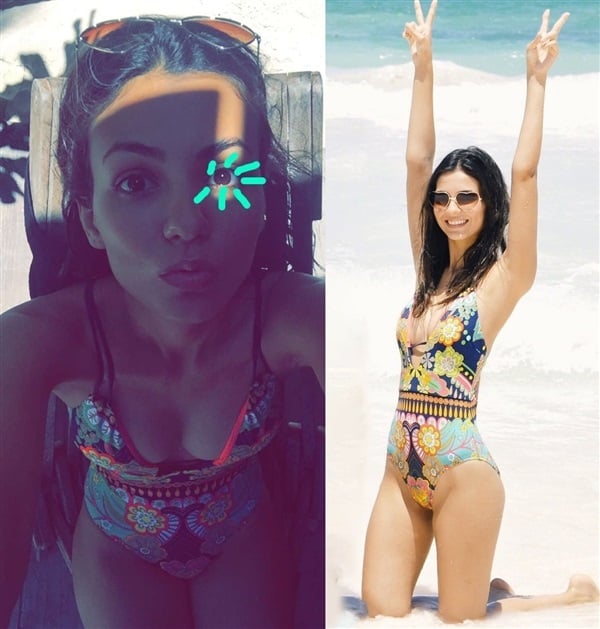 Victoria Justice got in on the Memorial Day action as well, as she gets down on her knees on the beach and signals that she needs four more meat logs shoved down her gullet in the photo above.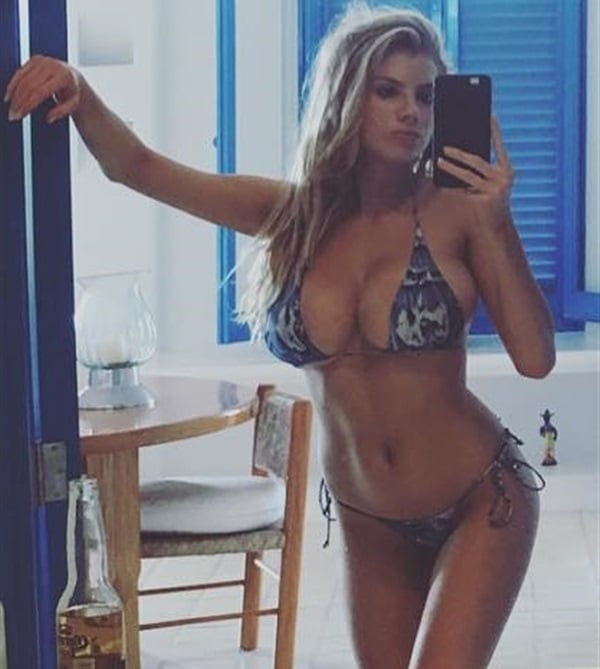 But perhaps the worst Memorial Day slut display of all is model Charlotte McKinney who flaunts her bulbous tit meat in a tiny bikini while pouting her lips, which clearly suggests that she wants to have her boobies banged so that she can get a large load of man mustard shot all over her slutty face.