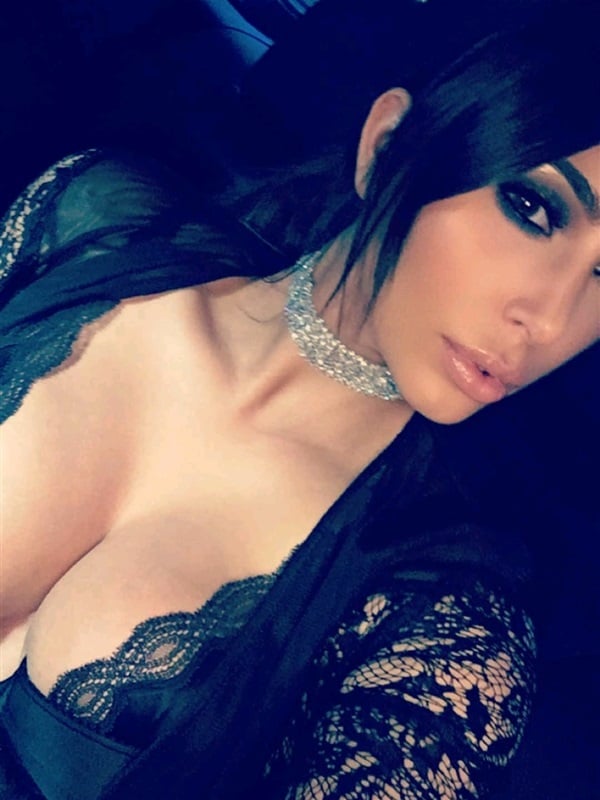 ---
Kim Kardashian took to her Snapchat to flaunt her big bulbous tits in the photo above and the ones below.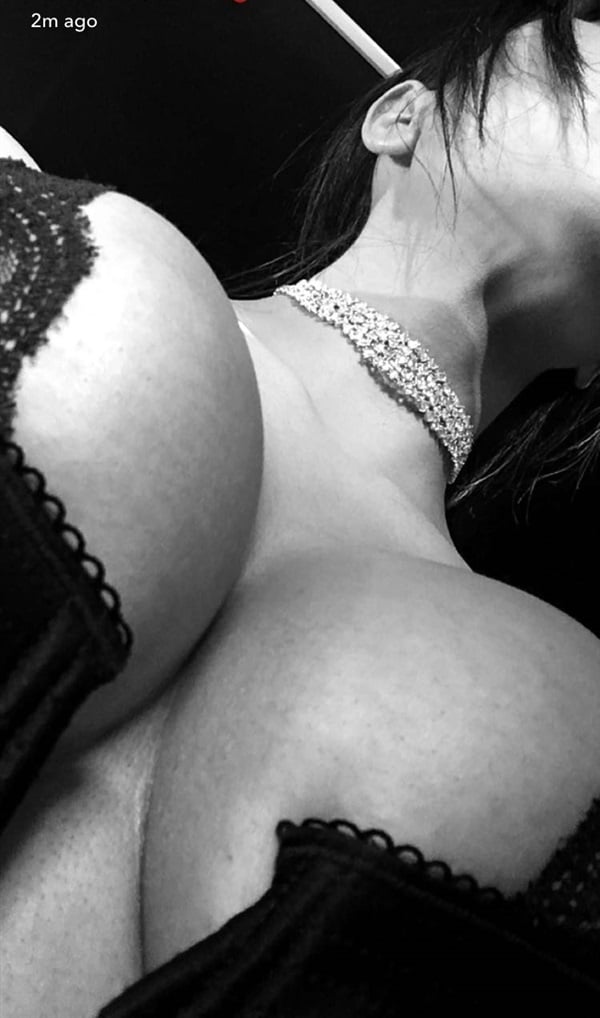 Kim's massive mammaries are certainly a grisly sight, as they have brought about the demise of more potential black babies then a Detroit Planned Parenthood. In fact, at this point Kim and her boobies have probably caused black men to spill more seed then Michael J Fox refilling his bird feeder.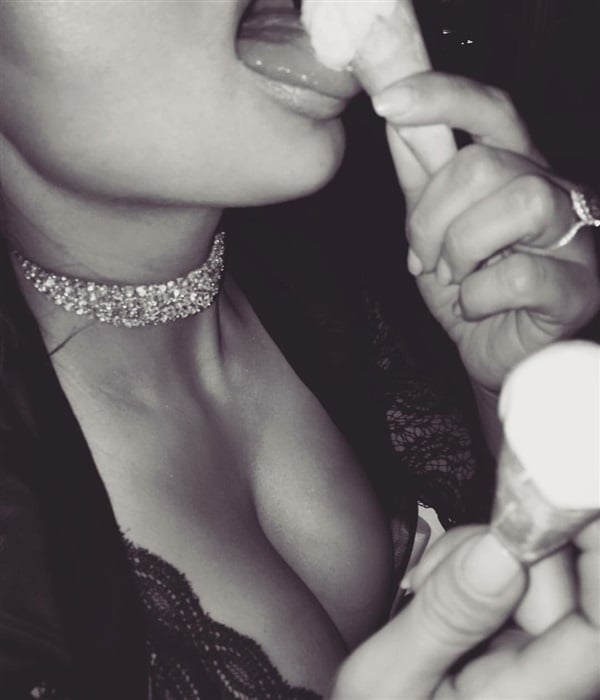 Of course many have proclaimed that Kim's reign as the main mudshark whore of the Kardashian clan is over, and that young upstart coal burner Kylie Jenner is now the queen bee. However, between Kim's new busty Snapchat pics above and Kylie's woefully inadequate titties in the bikini photo below, it is clear that Kim still has what it takes to be the top dog of the Kardashian degenerate money making machine.