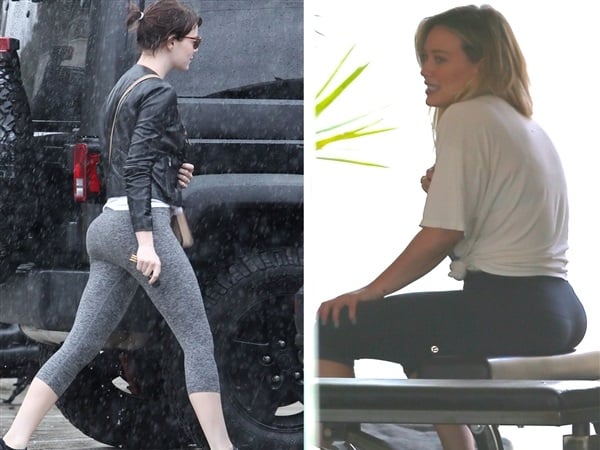 ---
Actress Emma Stone has been photographed hitting the gym a lot lately, but is she ready to take on Hilary Duff in the ass department? Lets compare and judge for ourselves.
First up we have Emma Stone who (as you can see in the photos below) has developed quite the taunt round and plump little dumper which she proudly parades around in tights.
That was a strong showing by Emma Stone, but lets take a look at what Hilary Duff has to offer… As you can see in the photos below, there is no denying that Hilary's booty appears pleasingly round and perfectly bangable as she sits in a pair of leggings at the gym.
So who is the winner of this celebrity ass battle? Well that is difficult to say, as the Qur'an is very clear that there are never any winners when heathen whores prostitute their sinful bodies as Emma Stone and Hilary Duff are doing in these photos… So lets just say this guy chose the winner.