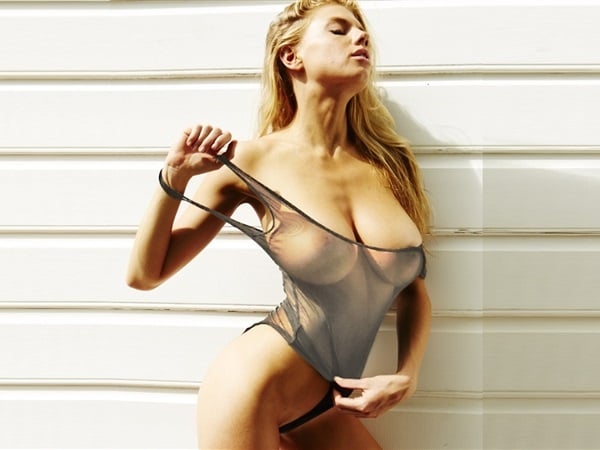 ---
Model Charlotte McKinney exposes her massive tits in the outtake pictures below from a photo shoot that she did last year for Gosee magazine.
Of course most people have never even heard of Gosee magazine, and after viewing these photos of Charlotte's righteous mammaries that the magazine refused to publish it is easy to see why. Thankfully these pics of Charlotte's bountiful teats were not lost, and made their way to the civilized Islamic world to appear in the new of issue of "The Muslim Dairy Farmer Quarterly Journal".
Gosee must be run by the most flamingest of homoqueers, for what red-blooded male would not appreciate these busty photos, and not be overcome by the urge to get their hands on Charlotte's enormous chest sacks and milk those babys dry. In fact, I am pitching a tunic tent right now at the thought of getting underneath Charlotte with my stool and pail, as my coarse calloused hands expertly squeeze every last drop out of her bulbous tit meat.