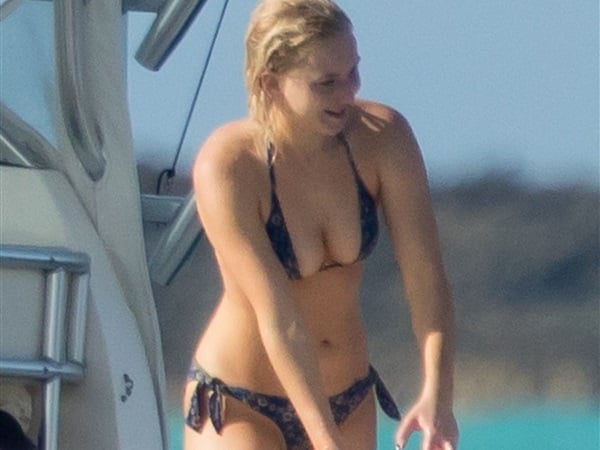 ---
These candid Jennifer Lawrence bikini photos have so many acts of depravity in them that it is hard to keep my righteous Muslim rage in check long enough to denounce them all, but I shall do my best.
First and foremost Jennifer is once again prostituting her sinful nearly nude female body in a bikini. Next Jennifer is promoting intoxication by guzzling down beer and then vomiting it up over the side of the boat. Jennifer is also promoting blasphemous race mixing by frolicking on the deck of this boat with some jiggaboo looking dirt skin male.
If all that wasn't bad enough, Jennifer Lawrence's sloppy tits almost fall out the bottom of her bikini top, and her dumpy ass appears to spring a leak as she climbs up a ladder. Of course Jennifer Lawrence finishes this whorish bikini spectacle by bending over and getting her anus fisted by one of her friends. Truly Jennifer is a deplorable woman who will hopefully soon be sent on her way to burn in the eternal hellfire.