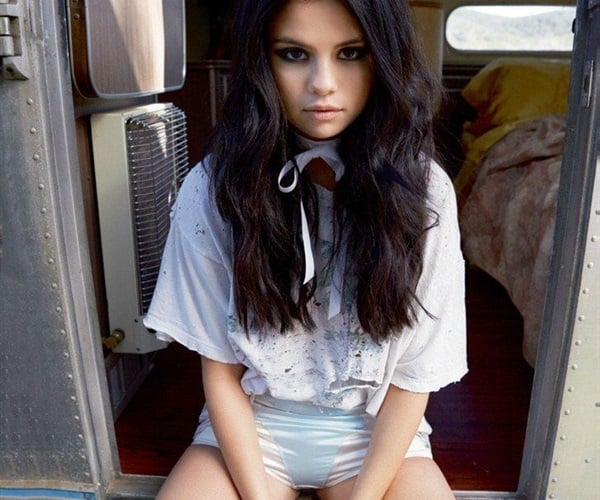 ---
The degenerates at Love magazine really outdid themselves with this months' issue by featuring both Selena Gomez in a diaper and Kendall Jenner in her underwear in the photos below.
Of course it is not at all surprising to see that Selena Gomez has become incontinent after all her years spent taking giant donkey dick while performing down in her hometown of Tijuana, Mexico. However, what is most disturbing about these photos is the way in which Selena's diaper is fetishized by having her wear thigh-high socks like a young girl while sitting outside of a trailer, followed by her laying on the bed in a bra, and finally sitting on top of the messy post-coital bed in a nightie.
Not to be completely outdone by Selena in this issue, Kendall Jenner also got in on the depraved action by posing in her underwear in the photos below. Kendall even went as far as to shove her hands down the front of her panties to flick at her sin bean in one of the photos. However, for a member of the Karadashian/Jenner clan this sluttery is as subtle as it gets.