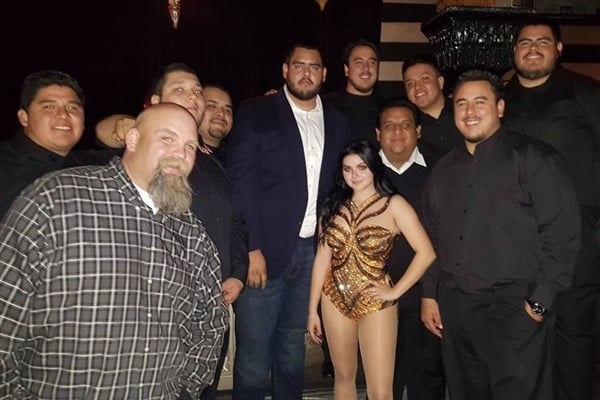 ---
"Modern Family" star Ariel Winter celebrated her 18th birthday in typical Hollywood harlot fashion by dressing in a gold bedazzled slut suit and holding an all chubby gang bang at a nightclub in LA.
For someone who decries being "objectified" by men Ariel certainly put on quite the whorish birthday display with this attention seeking skimpy gold outfit, fat guy gang bang, and the video below of her getting her ass grabbed by some woman.
Of course Ariel Winter did not stop there, as she continued to celebrate her entry into adulthood by brazenly flaunting her breast reduction surgery scar and a touch of areola in a black dress at the SAG awards in the photos below.
After seeing these photos of Ariel's grizzly tit scar I think we can all agree that the surgeon who did the hatchet job on her once massive mammaries should have just chopped them completely off rather than leave them mutilated like this… looking like the sad ruins of a once great breastal empire.