---
18-year-old actress Bella Thorne whores her tits, ass, and feet in the series of videos above from her Snapchat.
Bella is really starting to show her range as a performer by incorporating some foot fetish stuff into her social media sluttery. Of course Bella is no fool, and she still provides a healthy dose of her meat and potatoes talents in her perky teen tits and tight round ass in the Snapchat photos below.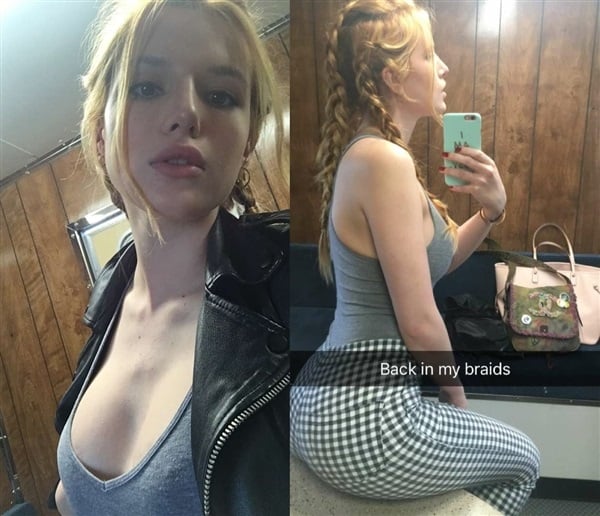 However, as Bella expands her repertoire into the world of kinky fetishes perhaps she will indulge us Muslim men with a few topless selfies… Of course by topless we mean with her head Photoshopped off of her body like she has just been beheaded by a righteous Jihadist warrior. If Bella wanted to also include a few emojis of blood spurting from her neck hole I for one wouldn't complain. In fact, my mighty tunic snake has grown rigid with approval at just the thought of such an intensely erotic sight.