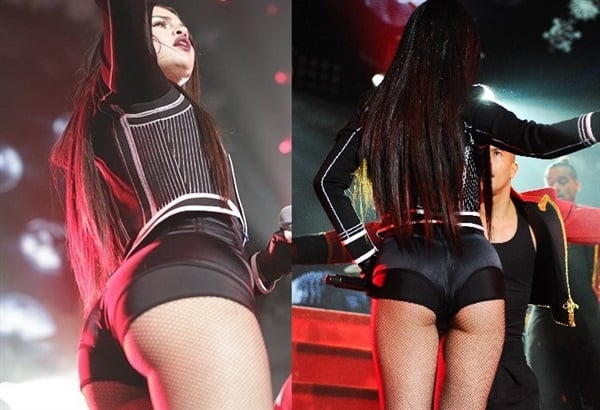 ---
The annual "Jingle Ball" concert series (in which pop stars spread holiday cheer and herpes throughout the heathen US of A) just kicked off in Oakland, and as you can see in the photos below this year Selena Gomez is saying "feliz navidad" with her slopping Mexican butt cheeks hanging out the bottom of her booty shorts.
Yes it is clear from these photos, that naughty Selena Gomez is hoping that Santa will eat her cookie, stuff her stocking, and then come up her chimney and deposit his package.
Unfortunately for Selena Santa isn't real but us righteous Muslim jihadists are, and the only thing we are going to stick up her flabby Aztec ass is an IED before dumping her off at a synagogue during a Hanukkah service. For seeing Selena Gomez ignite a couple dozen Jews with an anal bomb would certainly bring the magic of the season to life for us. Praise be to Allah!