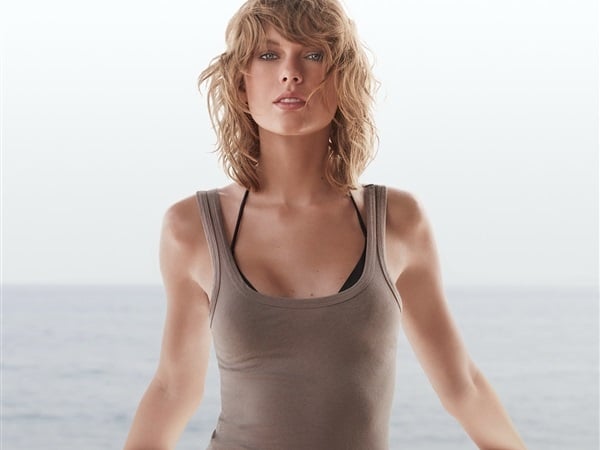 ---
Taylor Swift sluts it up by posing in tight wet clothes and a bikini top at the beach in the photo shoot below from the new issue of GQ magazine.
Taylor puts on a brave face in these photos, despite the fact that she recently lost yet another man when she broke up with her boyfriend DJ Calvin Harris over rumors that he got a happy ending after he was caught visiting a Thai massage parlor known for giving "the best hand jobs in town" for over two hours.
In Calvin Harris' defense the cold, bony, and calloused from rice picking hands of an Asian women are the closest approximation to Taylor Swift's lady holes. Although they probably stink less like cheap sushi then Taylor's cock box does. Regardless of the justifications, from these photos it appears as though Taylor is ready to move on to the next poor sucker who will fall victim to her gangling feminine wares.