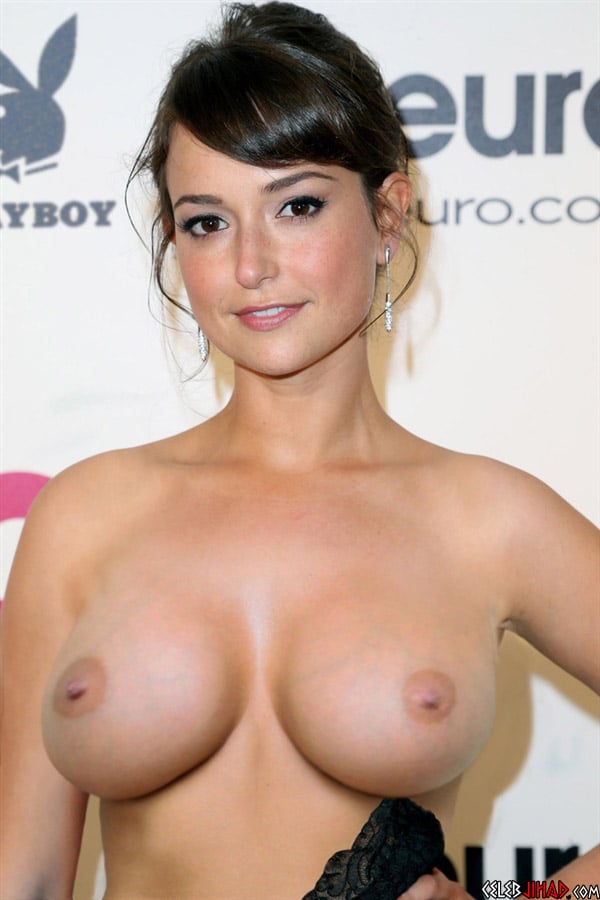 ---
AT&T spokesgirl Milana Vayntrub shows off her bulbous boobs in the completely topless photo above from an upcoming issue of Playboy magazine.
You probably recognize Milana Vayntrub from the commercials in which she plays "Lily" a smart-mouthed AT&T store saleswoman who uses her girl next door looks and big titties in a tight blue blouse to sell overpriced wireless contracts to moronic customers.
However, now Milana appears to finally be putting her massive mammaries to a better use by exposing them to the world in Playboy. Of course while this is a step in the right direction, Milana is still a long way away from following the righteous path of becoming a titty f*ck concubine in a virile Muslim's harem. For it is clearly Milana's destiny to service us Muslim men with her righteous chesticles, and until she has a mighty Islamic tunic snake slithering up and down her tit valley and then spitting its man venom all over her face, she is just another lost infidel soul living a meaningless and unfulfilled life of sin.