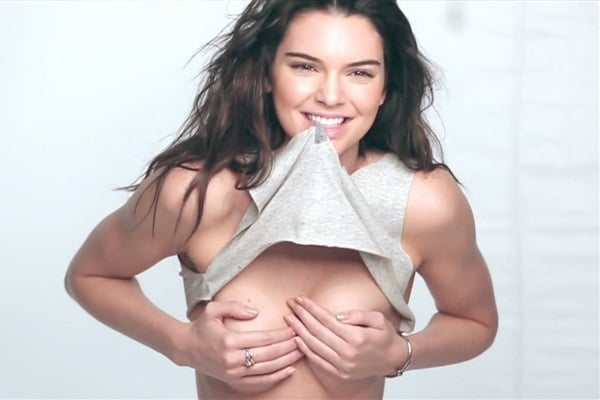 ---
Kendall Jenner shows tons of underboob and just barely covers her sinful titties in these behind the scenes pictures from her recent GQ photo shoot.
No doubt a degenerate gypsy slut like Kendall Jenner would gladly show not only her boobs, but also her banged out stink holes on camera if given the chance. However, Kendall is under strict instructions from her mother and pimp Kris Jenner not to expose her sex organs unless it is on a sex tape with a rapper, or for ratings during May sweeps on "Keeping Up With The Kardashians".
Yes until mama-san Kris gives the OK, Kendall will continue to pretend to be the demure one in the Kardashian clan's nest of vile whores by covering her breasts in photos like the ones below. Of course it is inevitable that the day will soon come when Kendall is finally allowed to freely express her depraved nature, and we get a good look at her gaping orifices.