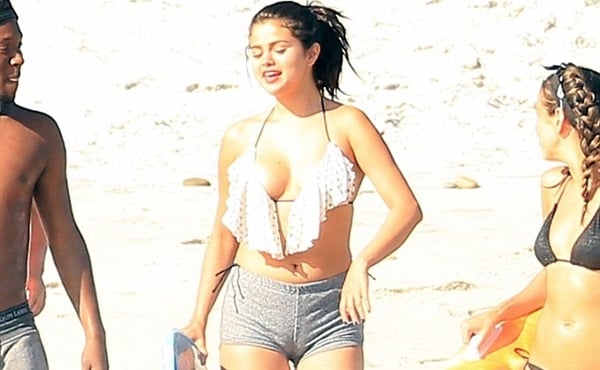 ---
Selena Gomez has once again crammed her fat ass into a bikini again while vacationing in Mexico.
As you can see in the photos below, Selena's floppy tits nearly hang out of her bikini top, and her bloated lady lips give her sloppy camel toe through the pair of shorts she is wearing to try and hide her "gunt" and cellulite ridden thighs.
If Selena thinks that by wearing shorts and window curtains as a bikini top she can hide the fact that she is now a disgustingly blubbery woman she is completely delusional. Like the fat kid at the swimming pool with a t-shirt on, Selena Gomez isn't fooling anyone. For only the most righteous garment in existence, the holy burka, has both the textile strength and superior design needed to properly hide Selena's horrendously obese figure.