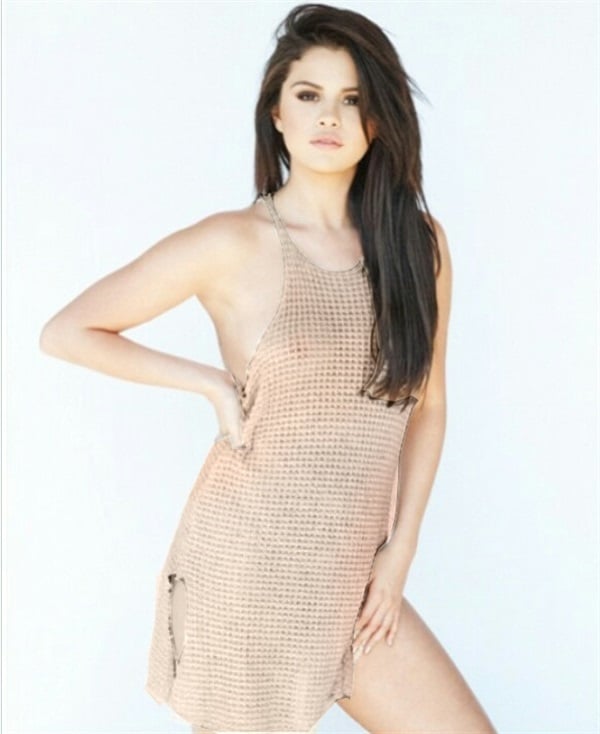 ---
Selena Gomez just shared this picture of her little brown nipple in a see through dress on her Instagram.
This nip pic is the result of Selena forsaking her Mexican roots. Not because Mexicans are a morally superior people (just the opposite is true as they are some of the most depraved gutter trash on this planet), but rather because if Selena were wearing the traditional dress of her people (i.e. a poncho and/or a housekeeper's uniform) this nipple exposure never would have occurred.
Add to this the fact that if Selena were to keep with Mexican tradition she'd also have a nice ring of thick dark pubic hair covering her shameful areola, and one can easily see that this picture was caused by Selena becoming "Americanized". Yes if it weren't for America's destructive cultural influence (spread by the Zionists in heathen Hollywood) the world would certainly be a better place, as nipples like Selena Gomez's would be hidden from view were they belong.