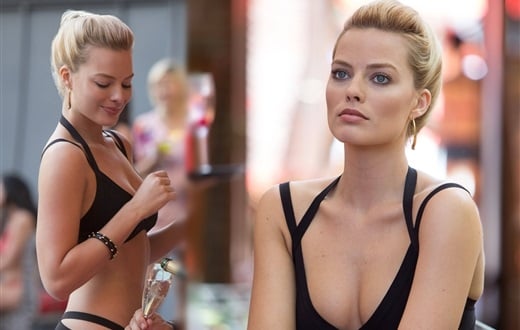 ---
Margot Robbie is a rising star in heathen Hollywood, and after seeing her bikini pictures from the set of her new movie "Focus" below it is easy to see why.
Margot looks like "My Name Is Earl" star Jaime Pressly's younger sister, as she has the same blonde trailer trash maybe she has banged her brother look that the depraved infidel masses find so appealing. Though her ass clearly could use some work.
Ever since Margot Robbie burst on the scene getting naked while playing "Blonde Whore #1" in "The Wolf of Wall Street", she has been gaining more and more media exposure. And with rumors that her "Focus" co-star Will Smith was banging her during filming causing his wife Jada Pinkett to descend into a metaphysical lesbo shame spiral in which her only reprieve is to write treatises on the end of monogamy for women's magazine, the media attention has only intensified.