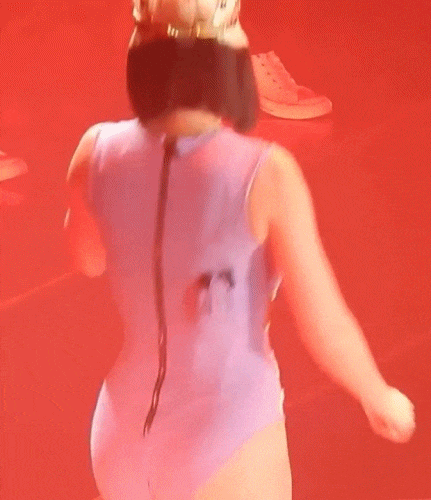 ---
Katy Perry shows off her thick shapely booty while strutting on stage in the GIF above.
It is clear from this GIF that Katy Perry desperately needs to get her ass plowed by a powerful Muslim man. Of course by "plowed" I mean Katy getting her large powerful rump hooked up to an actual plow and set to work on tilling the poppy fields before the rainy season.
However, us Muslims are not without compassion, and so if Katy Perry is able to use her meaty hindquarters to plow 10 hectares of land a day for a month, then she may be rewarded with a righteous butt blasting from a virile Muslim. After a month of hard back breaking labor her toned backside will no doubt love the feeling of being roughly torn open and getting its innards pulverized by an enormous Islamic meat scud.