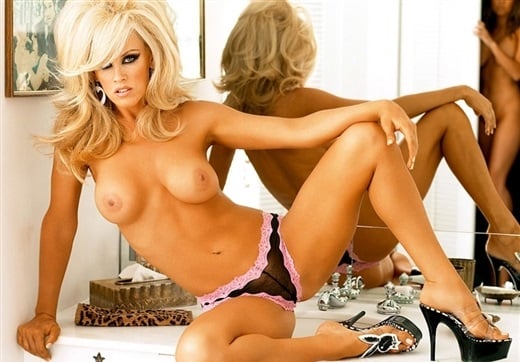 ---
Former Playboy Playmate and talk show host Jenny McCarthy just had the explicit nude and sex cell phone photos below leaked to the Web.
It is not at all surprising to see a worn out hag like Jenny McCarthy having to resort to having sex with some smarmy looking hick with a nipple piercing in these leaked pictures. In fact I think we just found out were Jenny McCarthy's son caught his autism from, and it wasn't a vaccine.
These Jenny McCarthy naked pictures confirm what us Muslims have long known, which is of course that any woman over the age of 22 is completely worthless. Jenny would be wise to do the right thing for once in her life and volunteer to wear the martyr vest. It is the only possible thing she could do to balance the scales after forcing us to look at her decrepit naked body and stretched out orifices in these pics.
*Update Jenny McCarthy had her lawyer remove the photos. Enjoy the ones below instead.