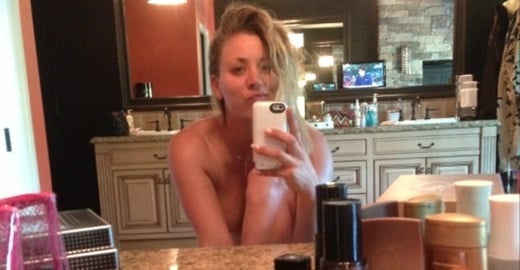 ---
Another cell phone picture of "The Big Bang Theory" star Kaley Cuoco has just leaked to the Web. Rather than waste precious resources on this holy Islamic celebrity news site by making a new post every time one of Kaley's slutty pictures or videos leaks (which seems to be every other day), I will just update this page with them.
So below we have the leaked video of Kaley Cuoco showing off her vagina while pulling up her underwear without wiping after taking a massive shit.
The photos below are all the Kaley Cuoco cell phone pictures leaked so far. There are some bra and panties shots, and a lot of covered topless photos of Kaley pretending to be coy. I suspect we won't get to the ass gaping shots until the Christmas season at this rate.