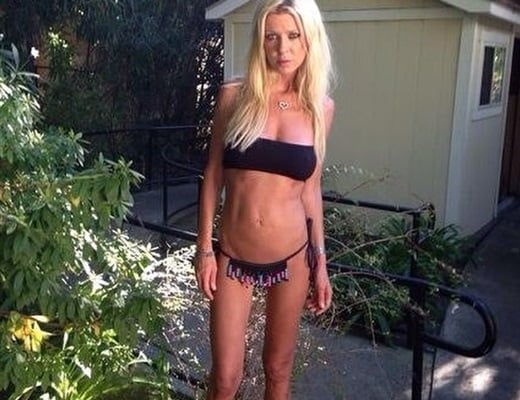 ---
In the photos below we get our first look at "American Pie" actress Tara Reid starring as a slutty zombie in the upcoming season of the hit AMC show "The Walking Dead".
As you can see, Tara Reid looks absolutely terrifying as she stares mindlessly into the camera while posing in different bikinis on set. Tara then appears to devour a small dog, as the hunger of the undead is insatiable.
Apparently to undergo this ghoulish transformation Tara Reid had to endure upwards of 7 minutes in the makeup chair. However, all that painstaking work really paid off as these Tara Reid bikini zombie pictures are grotesque, and her ghastly appearance will certainly frighten the legions of idiots that watch this horrible show when season 5 premieres Sunday Oct 12th at 9pm on AMC.