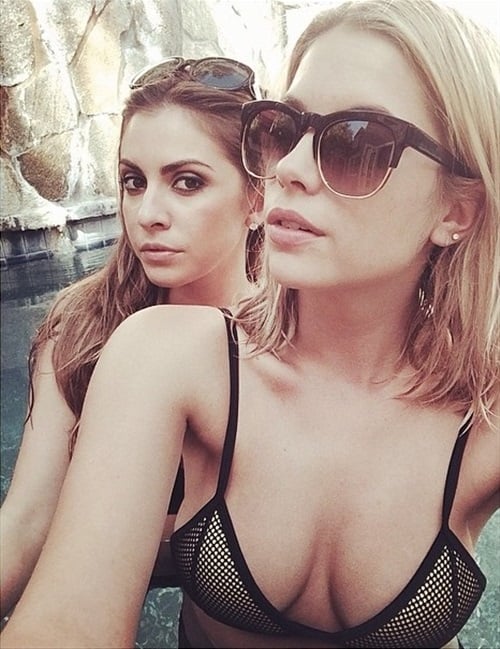 ---
"Spring Breakers" star Ashley Benson shows off on Instagram in a bikini with her hot friend in the photos above and below.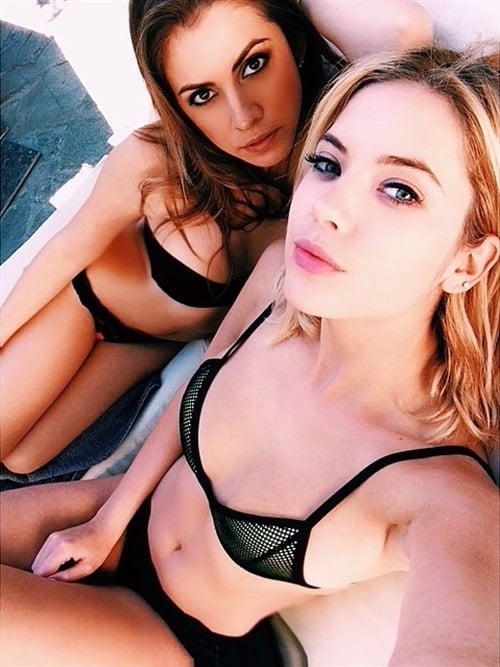 As you can see Ashley Benson has all the makings of a Hollywood star, as she is a degenerate whore with big tits. Yet for some reason Ashley's career has not taken off yet.
Perhaps the reason is that Ashley Benson just isn't sleeping with the right people. Sure she's slept with James Franco, and probably also her manager, agent, numerous casting directors, producers, lighting directors, and a few gaffers, but that isn't going to excite the infidel public and draw the attention that she needs.
Yes I think it is pretty clear that Ashley Benson should hook up with someone so unexpected that it would shock the heathen public. Perhaps a virile Muslim blogger of a holy Islamic gossip site? Oh and she should bring her friend from these pics too.