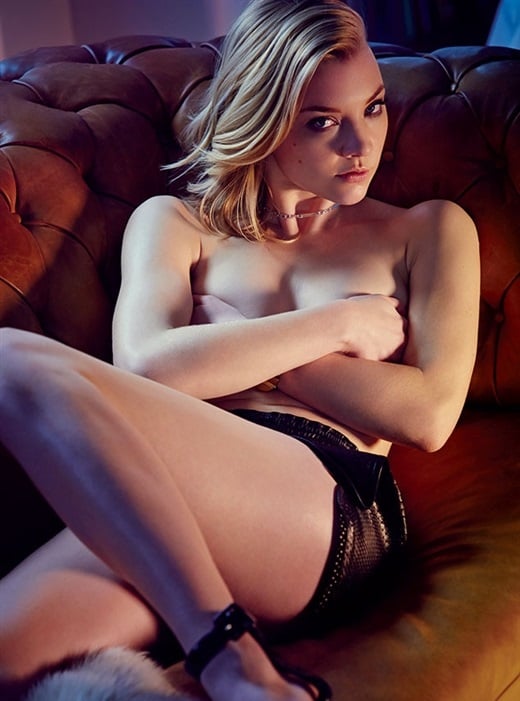 ---
Natalie Dormer's character "Margaery Tyrell" just became the new queen of the Seven Kingdoms in last week's episode of the HBO hit show "Game of Thrones". This has put Natalie on a collision course with the rightful queen, Muslimina and "Mother of Dragons", Emilia Clarke.
One need only compare the topless photos of Natalie Dormer and Emilia Clarke below to see who the true queen should be. Natalie's sad flat titties are not fit for a lowly travern wench let alone a queen. While Emilia's breasts are round and regal, and already have leadership experience as they were motorboated by powerful Muslim chieftain Khal Drogo.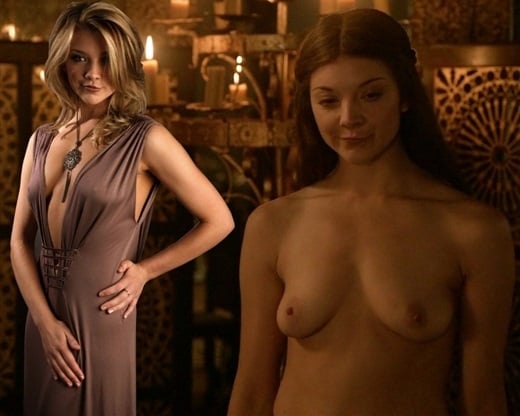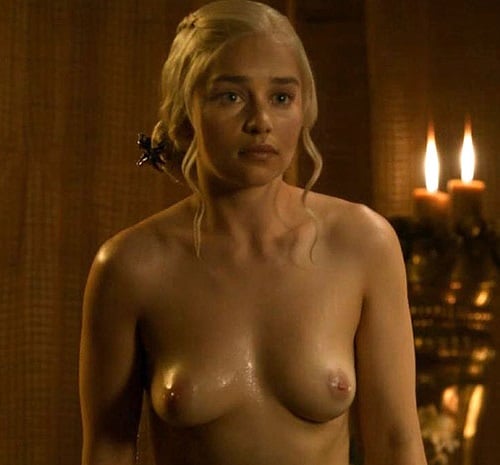 Yes there should be no doubt now that Natalie Dormer will be defeated by Emilia Clarke and her army of Islamic warriors. It will be great to see Emilia's wonderful smile as she sits on "The Iron Throne", and watches the infidels burn with dragon fire for defying Shariah law.