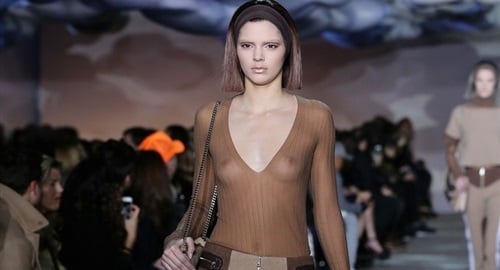 ---
18-year-old Kardashian half-sister Kendall Jenner shows her breasts while wearing a sheer top at the Marc Jacobs fashion show in New York.
Kendall Jenner continues to be the black sheep of the Kardashian family, as she wears white powder and exposes her small perky tits. What self-respecting black man is going to want Kendall Jenner after seeing how modestly sized her breasts are?
It is almost as if Kendall wants no part of the family business being a fat coal burner whore. Mama-san Kris Kadashian better have a long talk with her daughter, or she runs the risk of never getting a half-breed bastard crack baby out of her. Then what is she going to sell to the tabloids?