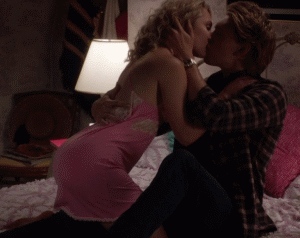 ---
"The Carrie Diaries" star AnnaSophia Robb shows off her thick ass in a pink nightie in the GIF above.
It is refreshing to see that even though AnnaSophia Robb has a fat ass and bleached blonde hair she is not laying with a man of African decent.
However with a booty like this it seems to be just a matter of time before AnnaSophia Robb gets "culturally enriched" by a gang of "urban youths". Her only hope of staying safe is to make sure that she always carries pepper spray, job applications, and a sense of paternal responsibility to ward off her would be attackers.