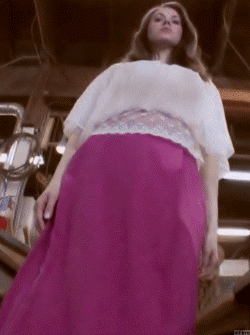 ---
"Community" star Alison Brie flashes her sinful vagina in the animated GIF above.
Obviously Alison Brie is trying to draw attention to the return of her show "Community" to NBC, after it was canceled due to poor ratings last year.
This time around Alison is clearly committed to doing whatever it takes to get the show ratings. If that means showing her stinking meat curtains in GIFs then so be it.
However, if Alison is serious about getting "Community" to syndication she is going to have to do better then flashing her vagina. Perhaps some ass to mouth action with co-star Joel McHale would do the trick.