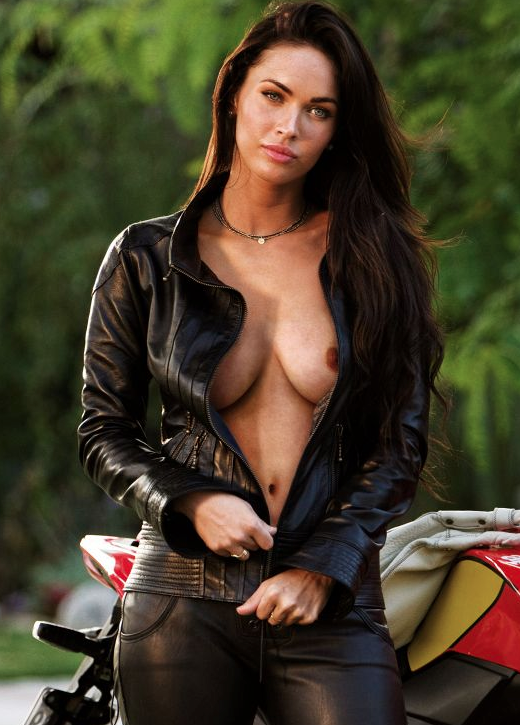 ---
It looks as though Megan Fox is trying to stay relevant by slipping her nipple while zipping up a leather jacket in the photo above.
Of course this nipple display will help generate some buzz for Megan Fox, but it is not going to be enough to make people forget about her horrible acting and jump start her failing career.
If Megan Fox is serious about regaining the spotlight despite her complete lack of talent she is going to have to at least gap her ass for the camera. It is either that or she'll have to keep f*cking Michael Bay so that he continues casting her in his stupid movies, but the ass gaping is obviously the less painful choice.