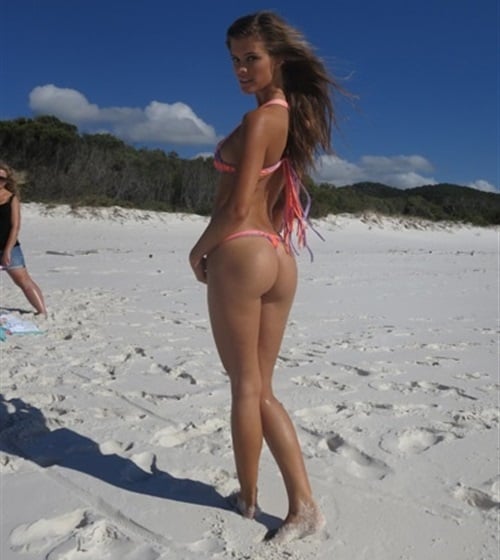 ---
As you can see in the photo above, supermodel Nina Agdal tries to seduce us virile Muslims by showcasing her taunt tanned rump in a hot pink thong bikini while roaming the desert.
I must admit that after a long day of traveling in a caravan while sipping on fermented yak's milk, I might entertain the thought of allowing Nina Agdal to tongue bath my enormous tunic snake, and gigantic sweaty hairy man figs.
However, once I had shot my seed upon Nina's perfectly symmetrical face, I'd kick her out of my tent into the cold desert night thong and all… because us Muslims "don't love them hoes".