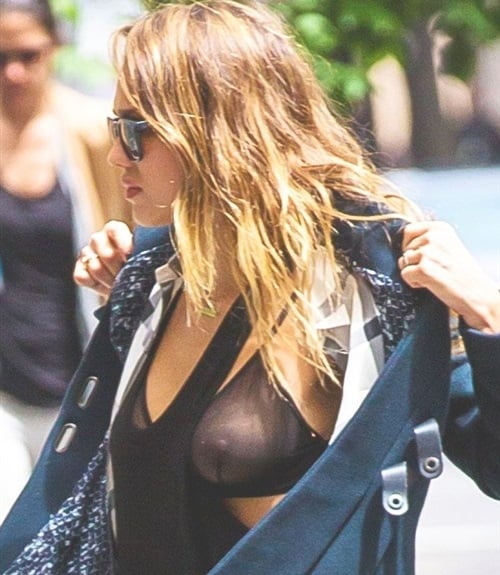 ---
Jessica Alba shows her full breast and nipple while wearing a see through bra in the photo above.
Women in the West are always looking to "push the envelop" in fashion by exposing more and more of their shameful bodies, so let us hope that the see through bra Jessica Alba is wearing in this pic does not become a hot new trend.
The thought of infidel women out in public with their sinful chesticles in full view in see through bras enrages my pious Muslim sensibilities. If this dark day ever comes to pass Jessica Alba will pay dearly for starting this abhorrent fashion fad.