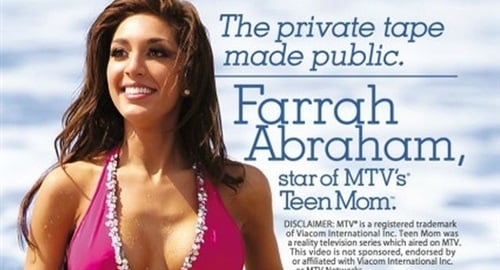 ---
MTV "Teen Mom" star Farrah Abraham has reportedly sold her sex tape to Vivid for a million dollars.
Proving that she has no shame, Farrah negotiated the sale of her sex tape at the porn studio's headquarters with her father and 4-year-old daughter Sophia by her side (see photo). A bold negotiating tactic that appears to have paid off.
Us Muslims will be anxiously awaiting the release of this Farrah Abraham sex tape. Not only because her face bares a remarkable resemblance to that of a camel's, but also because there is nothing we like more than hearing an obnoxious Jew whore like Farrah squealing like pig while getting her anus stretched.