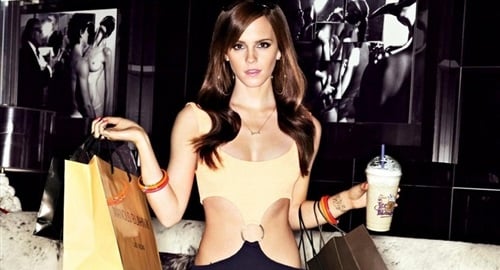 ---
Emma Watson finally comes out as the slut we always knew she was in these photos for GQ magazine.
For years this holy Muslim celebrity gossip site has been warning that Emma Watson is a demented whore who loves Satan and having bareback sex with strangers.
Now these photos of Emma Watson dressed like a floozie in GQ magazine prove beyond a shadow of a doubt that we were right. If the West does not immediately lapidate Emma Watson, then they truly lack even the slightest moral integrity.