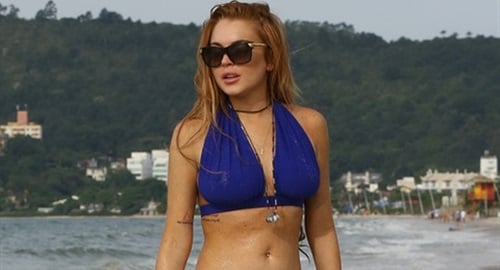 ---
Lindsay Lohan shows off her battered and bruised body in the disgusting bikini pictures below.
Obviously Lindsay Lohan has been rode hard and put up wet one too many times. In fact you can see the marks were the jockey was hitting her on the outside of her leg in these bikini pictures.
Yes Lindsay Lohan's flabby beaten up body is the result of 26 years of hard infidel living. Of course Lindsay could still find redemption through the power of Islam which would provide her with a burka to cover her bruises, and a plow to pull to plump her flat her sagging ass.