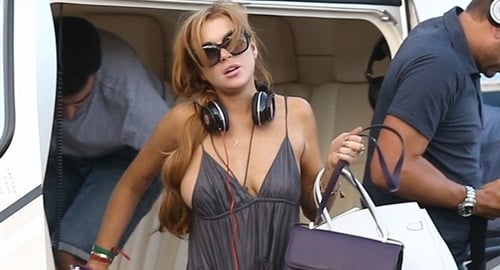 ---
Lindsay Lohan escapes by helicopter to Brazil after stealing a busty woman's right breast.
As you can see, Linday Lohan's breasts are completely different sizes. With Lindsay's history of thievery it is safe to assume that she stole the larger right breast before fleeing the country to Brazil.
Of course Brazil is the perfect place for a boob thief to hideout in, as it is an immoral country filled with backwards Spanish speaking sodomites. Also with so much bootleg plastic surgery going on in Brazil it is doubtful that anyone will even notice Lindsay Lohan's criminally misshapen breasts.