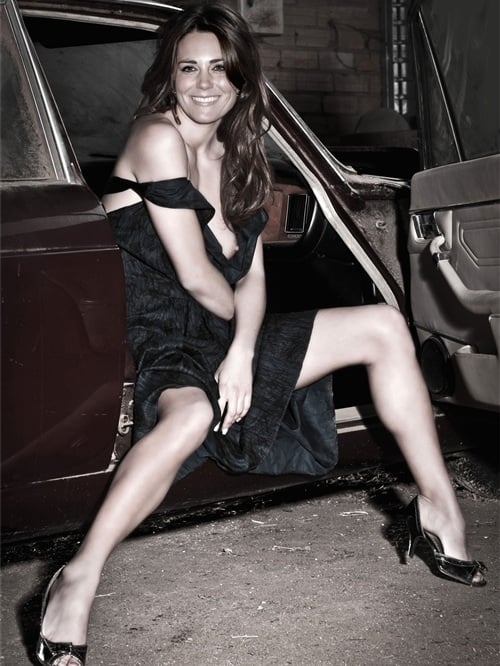 ---
Princess Kate Middleton looks like some sort of white trash fertility goddess as she spreads her legs and exposes her nipple while sitting in a hooptie.
This Kate Middleton nipple photo is ripe with sexual innuendos, from Kate's legs being spread wide, to the imagery of a beat up car where Kate likes to get pumped full of loads from the drunk "lads" leaving the pub.
Of course Kate Middleton's exposed nipple is used to illustrate the bountifulness of sour milk that Kate's baby will soon suckle forth from her cracked gin-soaked nipples. Truly this photographer is a genius at capturing the degenerate nature of his subjects.