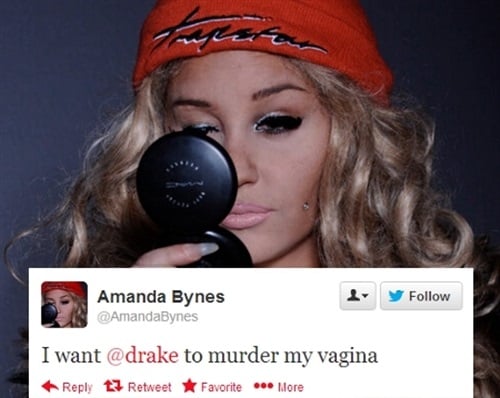 ---
Amanda Bynes' vagina was found beat to death late last night in an alley in Harlem on West 129th St between 5th Ave and Adam Clayton Powell Blvd.
The vagina was pronounced dead at the scene as it had been badly beaten, chewed on, and stabbed repeatedly. Ironically, the coroner's report indicates that if Amanda Bynes' vagina had not been murdered it probably would have died soon anyway due to being infected with "super AIDS".
The gruesome discovery comes just days after Amanda Bynes tweeted that she wanted mongoloid R&B star Drake to "murder my vagina". Authorities have not confirmed that Drake is a suspect in the death of Amanda Bynes' vagina, but do say that he is a "person of interest" in the case.